September 9, 2011 - 6:40pm
Photo: 9/11 flags on Route 20, Bethany Center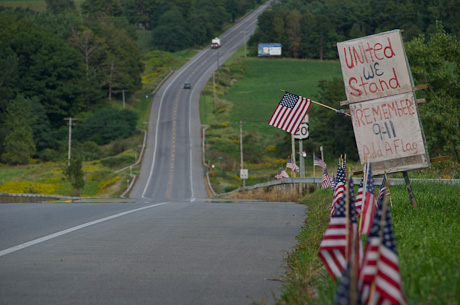 Somebody has posted a sign on Route 20, Bethany Center, encouraging people to plant flags along the road as a 9/11 memorial. So far, at least 30 flags have been left.
September 10, 2011 - 2:07pm
#1
I just went this morning and placed two flags there, it looks like more have been added since this was posted.