March 7, 2021 - 12:07pm
Photo: Label Shopper in B.J.'s center holds grand opening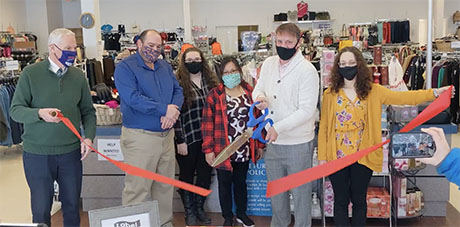 Brian Greer, manager of Label Shopper, the newest discount retail store in Genesee County, cuts the ribbon Saturday during the store's official grand opening.
Label Shopper in a multi-store chain with outlets throughout the Northeast that specializes in clothing.
The store is located in the B.J.'s Plaza on Lewiston Road in Batavia.