December 27, 2016 - 1:24pm
Photo of this morning's bank robbery suspect released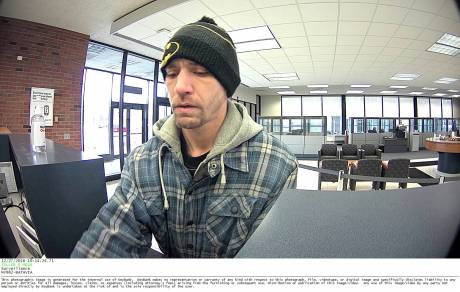 Police are looking for information on this man as a person of interest in the robbery this morning of the Key Bank branch in Batavia.
Press release:
The Batavia Police Department is investigation a robbery at the Key Bank Branch at 69 Main Street in the City of Batavia.  This suspect is a male white 5'5"-5'9".  A note was passed to the teller demanding cash. No weapons were displayed or threatened. The suspect was last seen running west from the rear of the bank. Anyone with information is asked to contact Det Sgt Crossett at 585-345-6353 or the City of Batavia confidential tip line at 585-345-6370.
December 28, 2016 - 8:30am
#2
I really hope that anyone dumb enough not to wear a mask while robbing a bank, lives out of state or country, because otherwise your as good as caught.
The fact that he isnt wearing a mask makes me think he is either high, stupid, or from out of the area.