December 12, 2017 - 7:44pm
Photography show moves from GO ART! to BHS library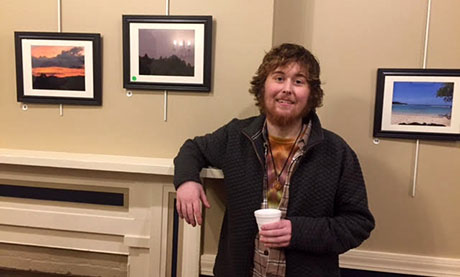 Press release:
Following on the heels of a successful art show at GO ART! last month, a few employees/moms at Batavia High School (who will be remaining anonymous) decided that they wanted to make sure that the rest of Eian Windham's artwork sold out.  

Eian has had a challenging couple of years and these moms felt that this show/sale, located in the BHS library, would bring exposure to his outstanding photography and would give him the happiness that he deserves.  

These BHS employees who refer to themselves as  Moms4Good only needed to ask the BHS administration once and they were supportive and completely on board!

The public is invited to stop into BHS  anytime during the next two weeks to purchase some really spectacular photography. All of it is mounted and some are framed but all is reasonably priced and would be a perfect holiday gift!  

This Thursday, Dec. 14th, the public is also invited to a double treat. The BHS Winter concert, starting at 7 p.m. will be followed by a reception and art sale.

"Most of the prints are under $20 and they are really gorgeous," says one of the organizers. 

The event will be held in the library all day on the 14th, but the reception will be after the concert at 8:30 p.m..  The concert begins at 7 p.m., but arrive early for the best parking and seating.

Tom Redband, an entrepreneurship teacher at the high school, has opened this opportunity up to his students and they have agreed to offer their services to set up, collect money and even order prints after they are sold out. 

"What a great way to start off this magical holiday season with some beautiful music and artwork to benefit a great young man," says an organizer.