March 8, 2016 - 6:26pm
Photos: A musical in Alexander, 'Big Fish'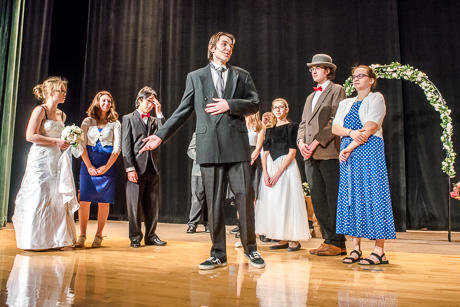 The Alexander High School Drama Club presents "Big Fish: A Musical" this weekend.
Showtimes are 7 p.m. Friday and Saturday, and 2 p.m., Sunday.
Tickets are $8 for adults and $6 for seniors and students, pre-sale, and $10 for adults and $7 for seniors and students at the door. Children 5 and under can attend for free.
Photos are from yesterday's rehearsal.