April 10, 2019 - 8:08pm
Photos: An old car parked in Byron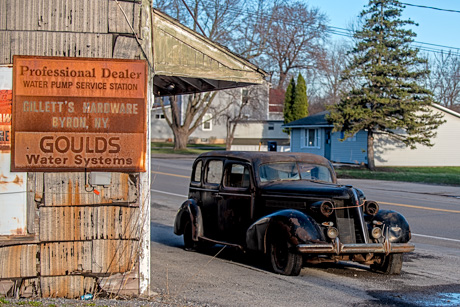 I don't know enough about vintage cars to tell you the make or year of this vehicle but driving through Byron this morning I found it sitting outside a building in the hamlet.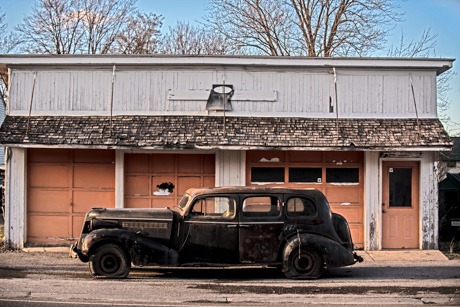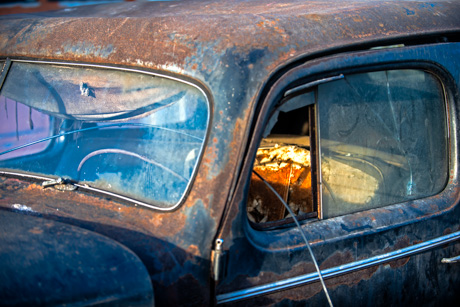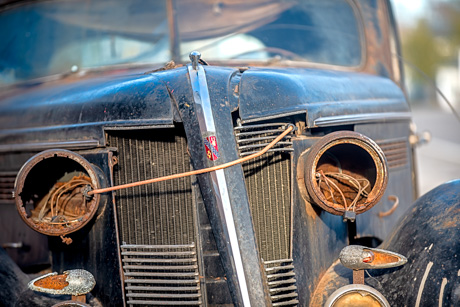 April 11, 2019 - 2:43am
#1
Looks like a mid-1930s Hudson Terraplane.
April 11, 2019 - 11:18am
#2
According to the people at Gillette's Hardware it is a 1937 Buick. Maybe a Century.