July 12, 2021 - 2:17pm
Photos: Big crowd, big noise as Alexander FD brings back tractor pulls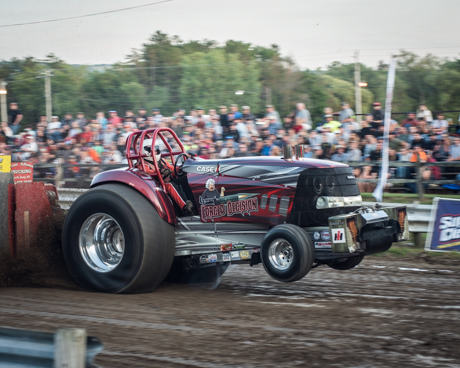 Dozens of pulling tractors and modified diesel trucks with the Empire State Pullers and Lucas Oil Pro Pulling League put on a show Saturday to a completely packed house at the Annual Alexander Fire Department Tractor Pulls. Red Creek brought the party and played to a crowd of hundreds in the beer tent to finish off the night.  
Class winners from the pulls are as follows:
SF: Frank Payne, Pure Luck
LSS: Roy Metz, Git-R-Done
MOD: Tom Durfee, Thumber 2
LPSDT: Jennifer Pushlar, Hellfire
HSS: Henry Everman, Final Decision
Photos and information by Philip Casper.