October 18, 2018 - 2:39pm
Photos: Byron-Bergen students participate in Community Action Day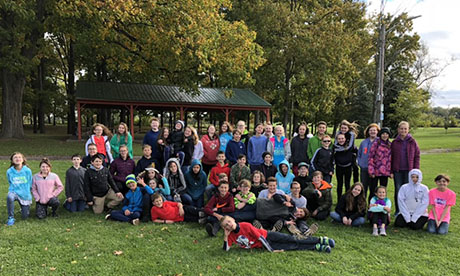 On Tueday, seventh-graders at Byron-Bergen Junior/Senior High School joined in with the Village of Bergen for Community Action Day, going to Hickory Park, Zuber Park, and the Community Gardens to rake, weed, pick up sticks, and plant flowers.
This is the third year students have particpated in the event. The class will return to the parks in the spring to plant flowers and spread mulch as well as do any cleanup that is needed.
Photos and info submitted by Principal Patrick McGee.