July 13, 2017 - 12:32pm
Photos: Creekside Inn is open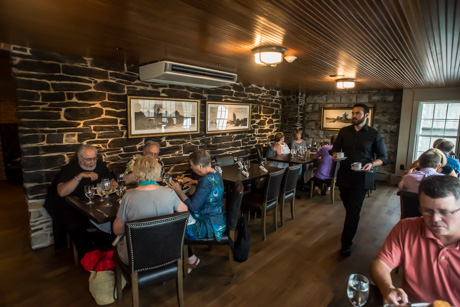 It's been years of effort and expense for Bill Farmer, but nearly a decade after he acquired the Creekside Inn, after a fire destroyed most of the building, the tavern that is part of so many local memories, is once again welcoming customers.
The 200-year-old building has been completely refurbished from top to bottom and is gorgeous. Farmer has hired a top-notch staff and the Creekside is set to become a local favorite, but a regional dining destination.  
Tavern dining on the second floor and the patio bar are open. The third-floor fine dining won't open for a few weeks yet.
This weekend, during Oatka Fest, the Creekside is not accepting reservations. It is first-come, first-served.