May 8, 2015 - 1:30pm
Photos: Darien Lake opens Rolling Thunder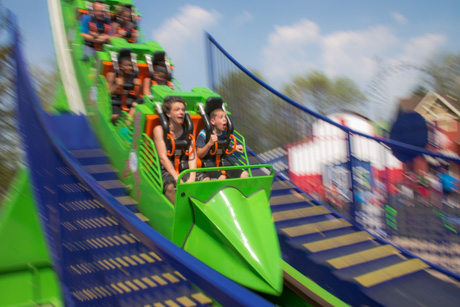 The first Darien Lake Theme Park customers got to climb aboard the newest thrill ride in Western New York today -- Rolling Thunder.
The rail-car loop propels riders back-and-forth and then around the loop forward and backward.  
The park opened to season ticket holders today and to all park-goers tomorrow for the season, which runs through Sept. 27.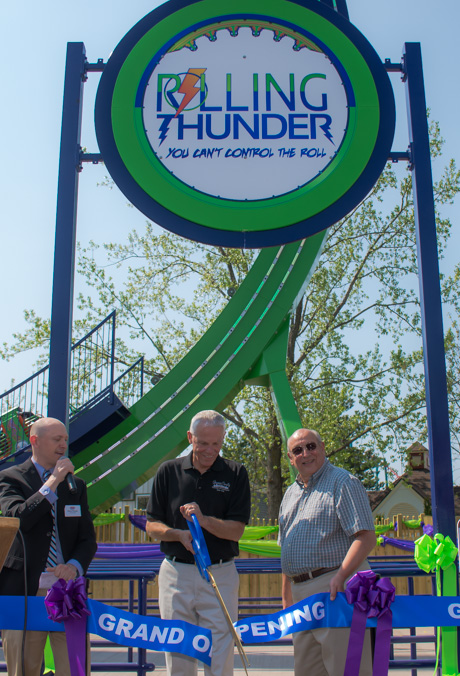 Chamber of Commerce President Tom Turnbull cut the ribbon for the new ride.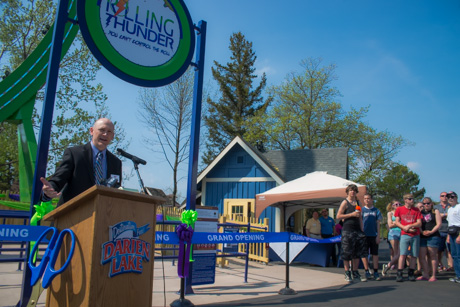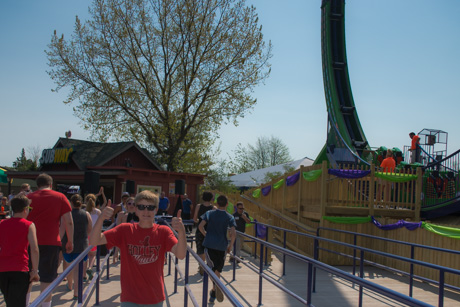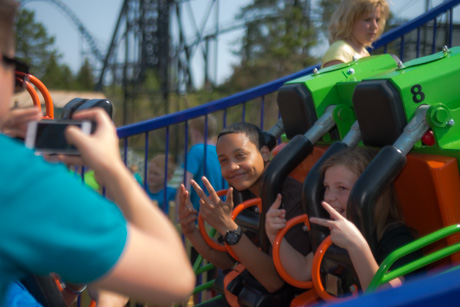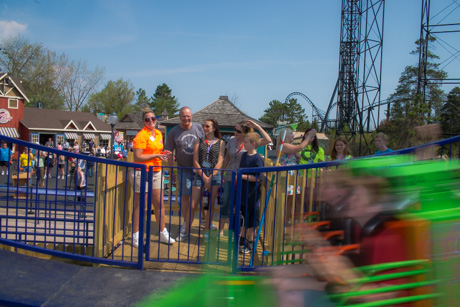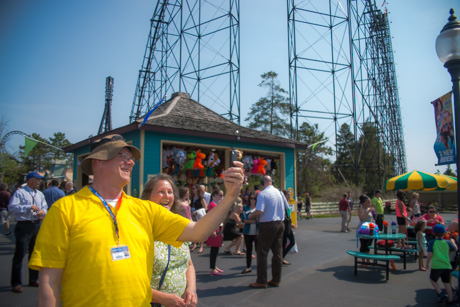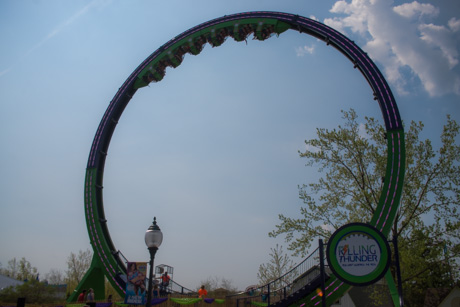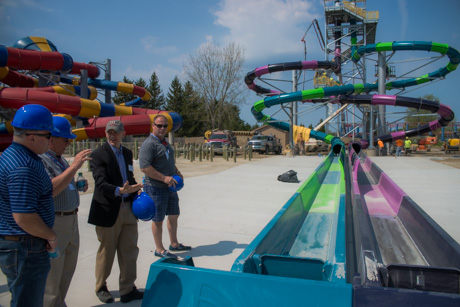 General Manager Chris Thorpe shows off the next new ride for Darien Lake, Brain Drain. The ride will be completed in time for guests to take the plunge for the first time on Saturday. The water slide drops riders from platform 70-feet high at an 80-degree angle, propelling them through the looping slide at 38 feet per second.
Full press release from Darien Lake after the jump:
Darien Lake, Western New York's largest theme park, opens tomorrow for its 52nd season of family thrills and entertainment. Major announcements this season include the addition of two new thrill rides to the park – Rolling Thunder and Brain Drain. Other exciting additions for the 2015 season include several in-park family concerts and a "dive-in" movie series.

Rolling Thunder, Darien's latest thrill ride, opened today for season pass holders with a special ribbon-cutting ceremony lead by Darien Lake general manager Chris Thorpe. Chris was joined by Genesee County Chamber of Commerce President Tom Turnbull and Town Supervisor David Hagelberger.  The general public will have full access to the park tomorrow, May 9th.

Rolling Thunder – A dominating, compact steel loop is a unique, circular, freestanding structure towering at a lofty seven stories. The high capacity, high speed train rockets guests back and forth, quickly gaining momentum for several loops of excitement. Rolling Thunder then hangs riders upside-down, reverses direction, and starts all over again. 

Brain Drain – A skyscraping 70-foot high waterslide that offers two identically designed and simultaneously launched free-fall drops of excitement. Guests will ascend the tower, climb into the fully enclosed vertical launch capsule and wait for the floor to disappear beneath them. Upon launch, riders drop into the tunnel and are propelled at 38 feet per second, while spiraling down back-to-back compound curves and tight 360-degree loops. Finally riders are blasted into a refreshing pool of water below. This ride is scheduled to open on May 16, water park opening day.

Other great entertainment at the park this summer includes three special in-park concerts presented by TOPS Markets that are free with a Season Pass, a hotel or camping package or daily admission. The  free concerts will take place in the Ride of Steel Plaza and include performances by – Disney Channel's Debby Ryan & The Never Ending; the social media hip-hop star Jake Miller; and Canadian singer-songwriter, Shawn Mendes. 

"With the addition of two new thrill rides and added in-park value for guests, Darien Lake's 2015 season is going to be better than ever before," said General Manager Chris Thorpe. "We have something here for everyone and we're excited to welcome returning season-pass holders and new visitors to experience all the thrills and chills the park has to offer this year."

With park admission, season pass or any hotel or camping package, guests receive unprecedented value with access to all in-park entertainment/concerts, special Dive- In water-park movies, special events and now more than 50 rides. A 2015 season pass has even greater value than ever before, paying for itself in less than two visits. Season Pass holders will have the opportunity to be the first to ride the all-new Rolling Thunder thrill ride and have unlimited access all summer long to experience Brain Drain, the latest addition to the water park.

For more information on season pass, new rides, concerts or accommodations offerings visit www.darienlake.com.
is this the ride the genesee co. tax payers kicked in $ 180,000 for ? how nice. to all the smiling faces, you're welcome.
Welcome to the land of corporate welfare Dave.
Although, $180k is small in comparison to what many other corporations apply for in PILOT.