July 20, 2018 - 6:21pm
Photos: DriVen wins Genesee County Fair Battle of the Bands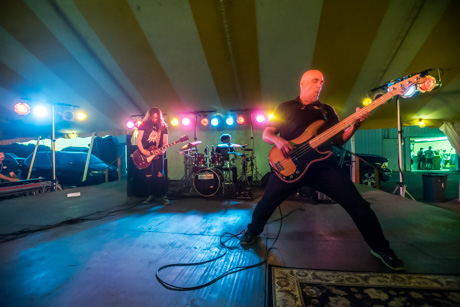 DriVen -- a power trio comprised of Dylan Desmit on guitar, Mike "Thunder" Warran on base, and Alex Desmit on drums -- beat out Invictra to win the 2018 Genesee County Fair Battle of the Bands.
I first saw Dylan Desmit play a few years ago and he was a good, young guitarist. He's become a great guitarist.
As the winner, DriVen is tonight's entertainment at the fair. They are scheduled to play from 7 to 11 p.m.
It's also Demolition Derby night and there will also be barrel racing at 8 p.m.