June 4, 2016 - 8:28am
Photos: DWI accident drill staged for Pembroke seniors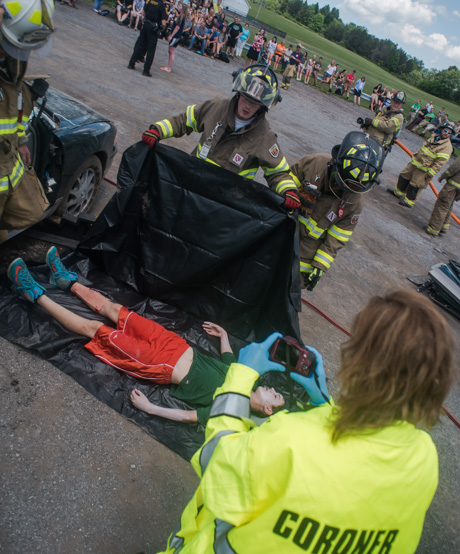 The Pembroke, Indian Falls, Corfu and East Pembroke volunteer fire departments came together yesterday to stage a DWI accident drill for the seniors of Pembroke High School in advance of their annual prom.
The drill simulates a fatal accident caused by a drunken driver.
Also participating were the Sheriff's Office, Coroner Karen Long, Mercy EMS, Mercy Flight and C.B. Beach Funeral Home.
To find out more about volunteering with your local fire department, visit ReadyGenesee.com.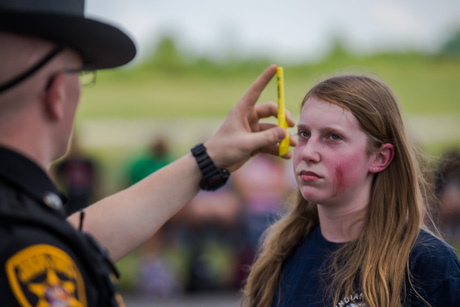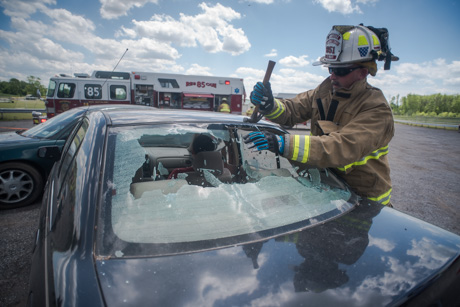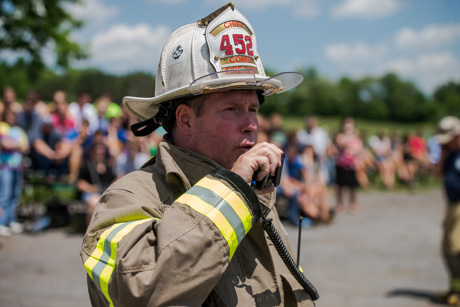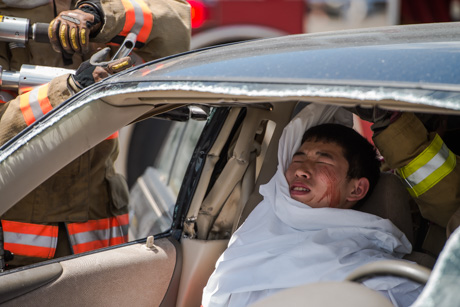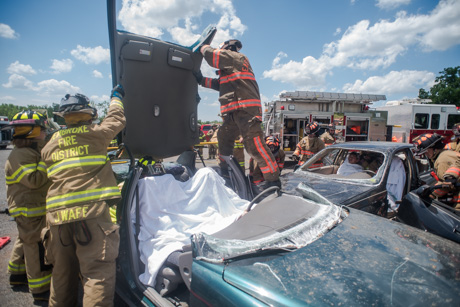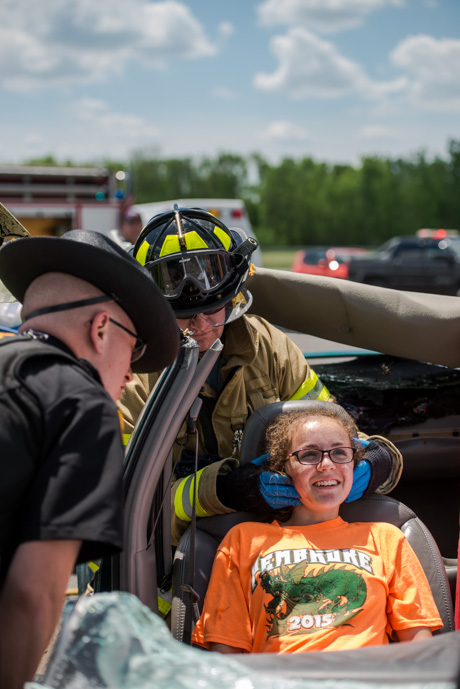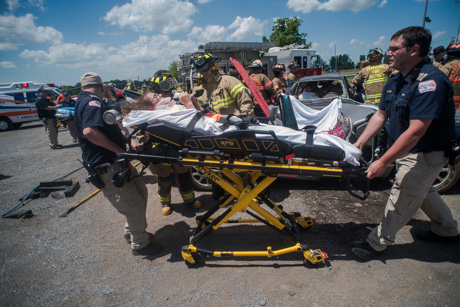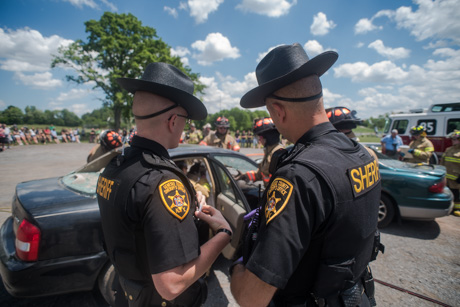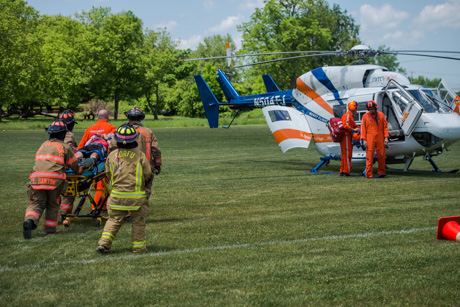 To purchase prints, click here.