June 2, 2017 - 9:13pm
Photos: DWI drill at Le Roy HS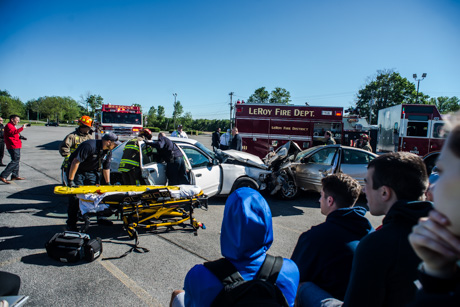 This morning, the senior class at Le Roy High School was given a chance to see what happens at a multiple-injury crash scene, that includes a fatality, caused by a drunk driver as part of the annual DWI drive staged by the Le Roy Volunteer Fire Department.
Assisting were Stafford fire, Mercy EMS, Mercy Flight, Sheriff's Office and Le Roy PD.
(Our coverage was truncated by the fire alarm on West Main Street in Batavia this morning).