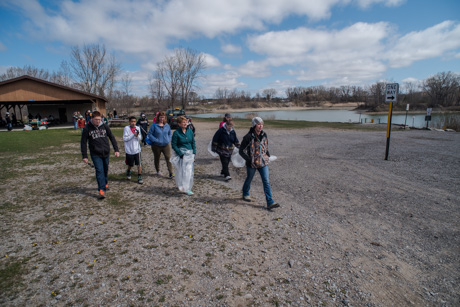 As part of an Earth Day observance, volunteers came out to the DeWitt Recreation Area in Batavia to help with spring cleanup.
The walk around the park was about more than just trash pickup. It included a guided nature walk led by Amy Jessmer, from Albion, with a degree in environmental science from SUNY Brockport, where she is currently working on her master's degree. Jessmer spoke about native and non-native species and the environmental balance of the lake and surrounding habitat.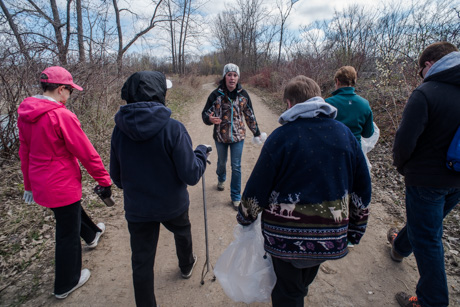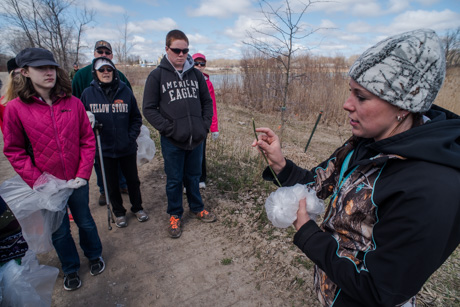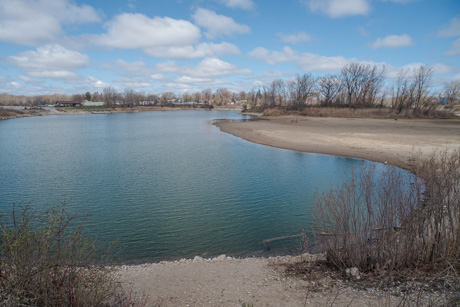 The water level of DeWitt is exceptionally low. George Squires, retired from the county's soil and water department, said he doesn't believe he's seen it this low since the 1980s.