January 23, 2018 - 1:56pm
Photos: East Pembroke ensuring fire gear up to snuff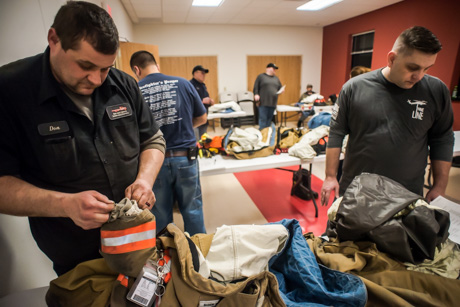 Monday night is training night for most volunteer fire departments but last night in East Pembroke it was gear inspection night.
For the first time, the annual inspection was conducted in the department's new $3.5 million fire hall.
East Pembroke isn't running calls out of the hall yet. They're not quite settled in. The Internet was just hooked up today. The emergency radio has yet to be installed. And there is a lot of equipment yet to move over from the old hall. Chief Don Newton expects the new hall to be in service in about three weeks.
The department will host an open house in the early spring.
Gear inspection is all about ensuring there are no holes, tears or worn spots in any of the three layers of a firefighter's suit that provides thermal protection.  
Newton explained that East Pembroke buys three sets of gear -- boots, hat, jacket, pants and gloves -- every year. That's an annual cost of up to $17,000.  
But it's got to be done. Worn and damaged gear is a danger to firefighters and state regulations require interior firefighters to use gear that is less than 10 years old.
East Pembroke is starting to rotate interior gear every eight years. That leaves two years of life left on the old gear. It can by used by new volunteers while they go through training and it provides back up gear for a firefighter who might wind up with damaged gear before new gear is purchased.
Monday, members also brought in their Class A uniforms for inspection and inventory.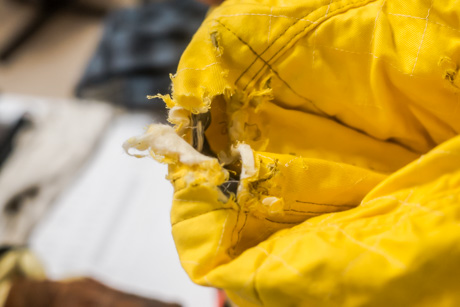 An example of a hole torn in a layer of thermal protection. This suit was being taken out of service.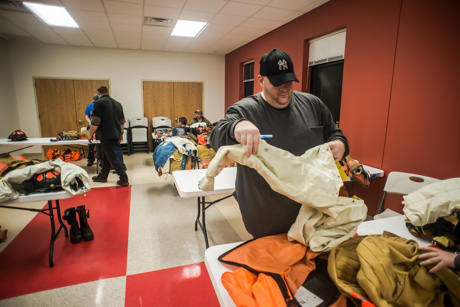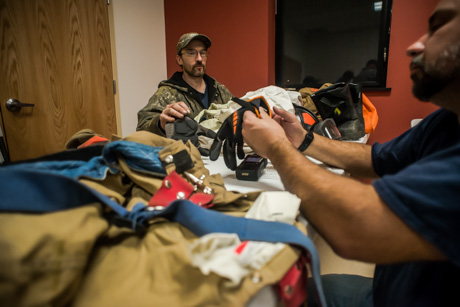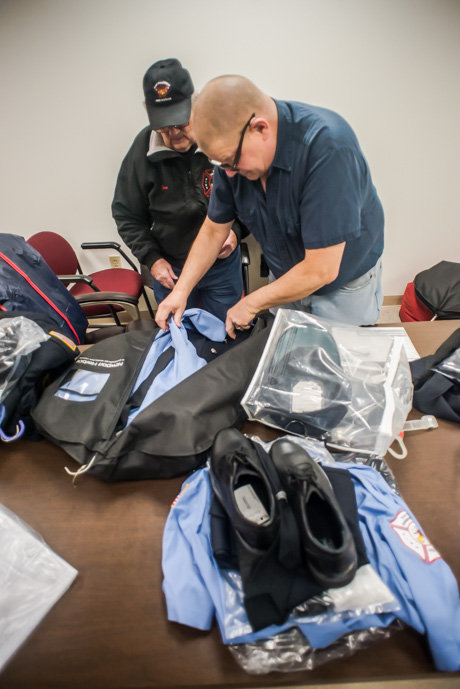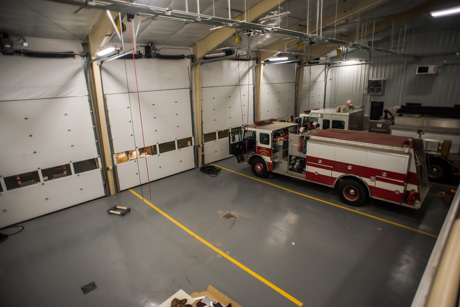 The new hall has six bays, with two additional backdoors. Those two longer bays can potentially hold two trucks, giving the hall the capability of parking eight trucks.