April 8, 2017 - 7:42am
Photos: First Rotary Club meat raffle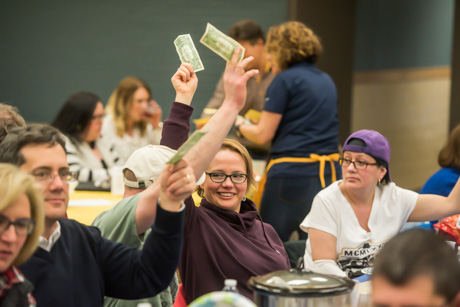 The Batavia Rotary Club hosted its first meat auction Friday night at the social hall of Ascension Parish on Swan Street in Batavia.
About 300 people turned out, bringing their own snacks and meals, eligible for a cup of free beer with their entry ticket, and the chance to win packages of meat, from hamburger to bacon and steaks to shrimp. Raffle tickets could only be bought with single dollar bills and some tickets had more than one chance to win, with each prize often being available to more than one winner.
The event replaces the Rotary's Corvette Raffle, which was a major fundraiser for the club for years before concerns arose about tickets sales that were deemed in violation of state law.