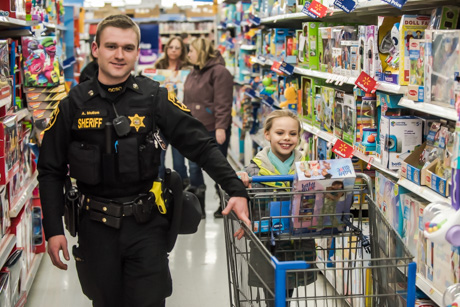 More than 50 local children were invited to Walmart today to "Shop with a Cop."
Off-duty officers from the Sheriff's Office, Batavia PD, and State Police volunteered their time to help the children pick presents for their families or themselves.
Funds for the event were donated by Batavia PBA, Genesee County Deputy Sheriff's Association, New York State Troopers PBA, CSEA, the City's "Jeans for Friday," Bonarigo and McCutcheon Law Office, Bohm-Calarco Smith Funeral Home, Town of Batavia Fire Department, and Statewide Machinery/House O' Laundry.  
Each child received $100 for shopping and Walmart provided staff to wrap the presents.
Top photo: Deputy Andrew Mullen with Dena, 8.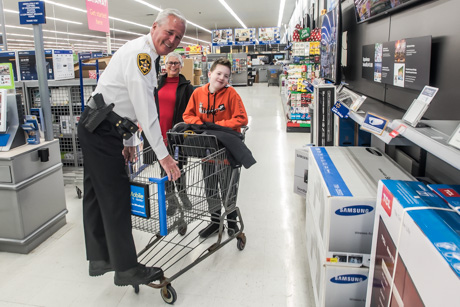 Sheriff William Sheron had a lot of fun shopping with Will, 14.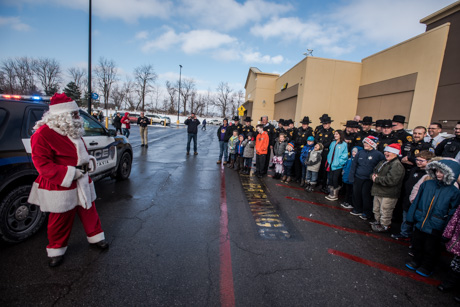 Santa arrives at Walmart.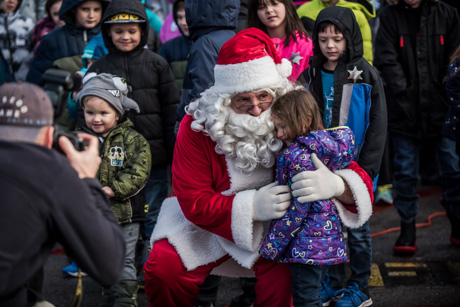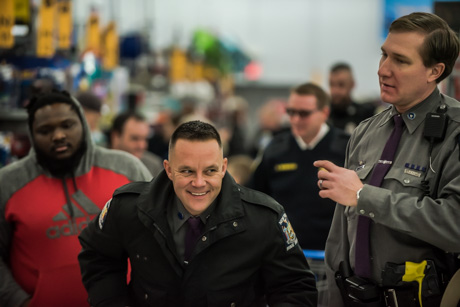 Trooper Jeff Bebak.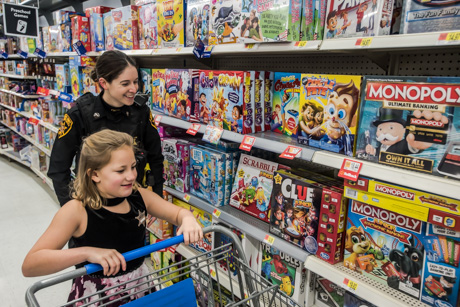 Mauler, 7, shopping with Deputy Rachel Diehl.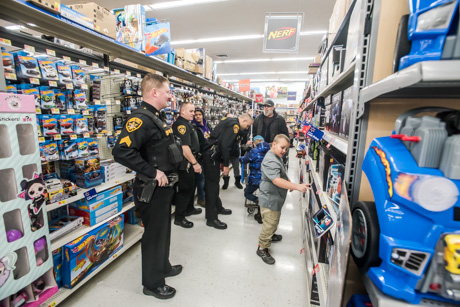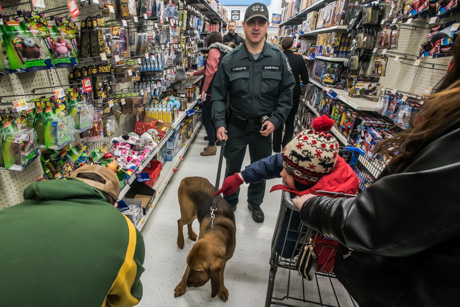 Tyler, 4, shopping with Trooper Frank Velletta.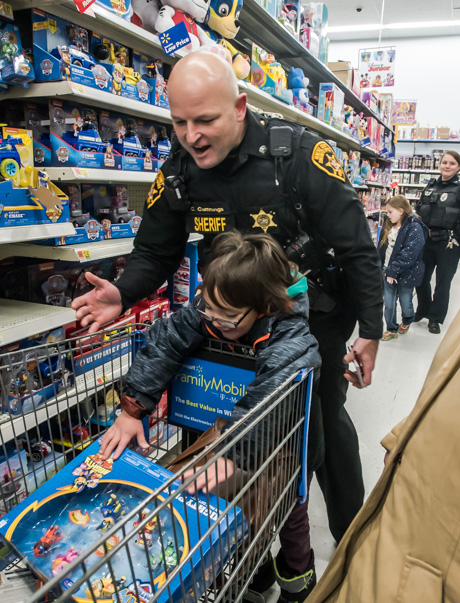 Deputy Chad Cummings.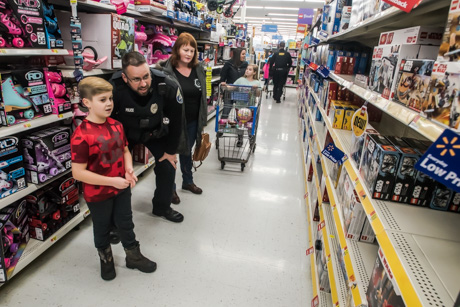 Chastin, 10, shopping with Officer Frank Klimjack and his mother Jen Styer.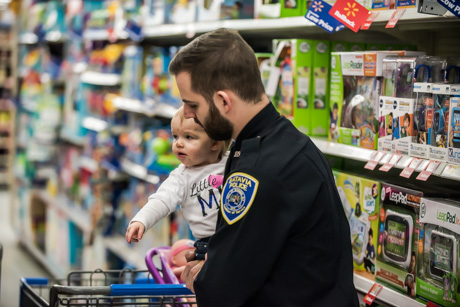 Officer Stephen Cronmiller with Clare, 1.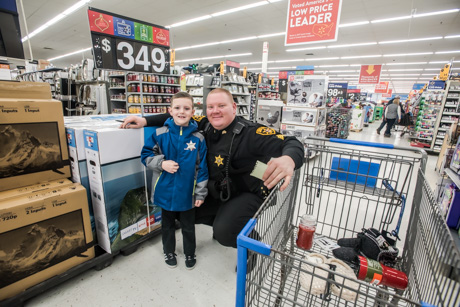 Sgt. Jason Saile with Bailee, 6.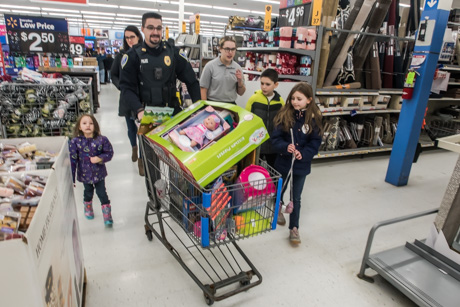 Detective Eric Hill was joined by his wife Nicole and Aubury Towner, an Explorer, to shop with Preston, 9, Isabell, 7, and Estella, 3.