January 12, 2018 - 12:37pm
Photos: Goodbye Jason Molino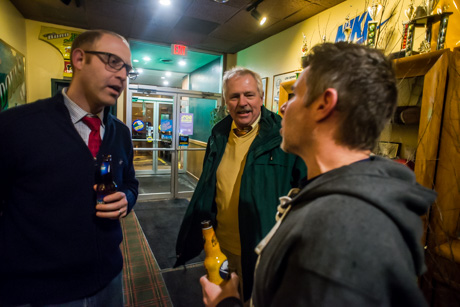 Dozens of people turned up at T.F. Brown's last night for a goodbye and thank you party for Jason Molino, who is working his last day as Batavia's City Manager today.
Above, Molino with County Manager Jay Gsell and Max Pies co-owner Steve Pies.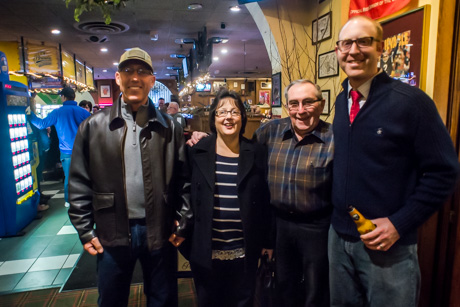 Molino with council presidents. From left, current council president Eugene Jankowski, and former council presidents Marianne Clattenburg and Bruce Tehan, who was council president in the 1980s, before Molino came to town, but wanted his picture with Molino and the other council presidents in attendance.