March 1, 2022 - 10:16pm
Photos: Old Courthouse lights rotating yellow and blue in support of Ukraine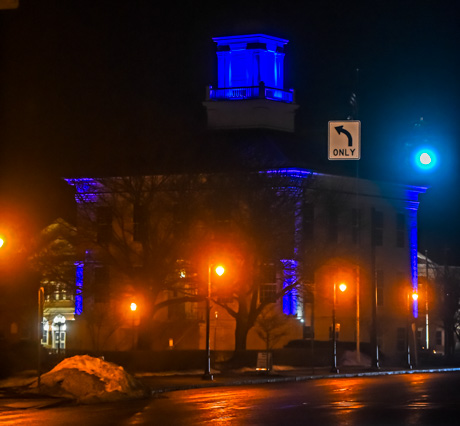 The LED lights that illuminate the Old Courthouse at Main and Ellicott in Batavia are now rotating in the hues of Ukraine, yellow and blue.
Those are the colors of the country's flag in honor of its blue skies and flaxen fields of wheat.
The color scheme was unanimously approved by the Genesee County Legislature.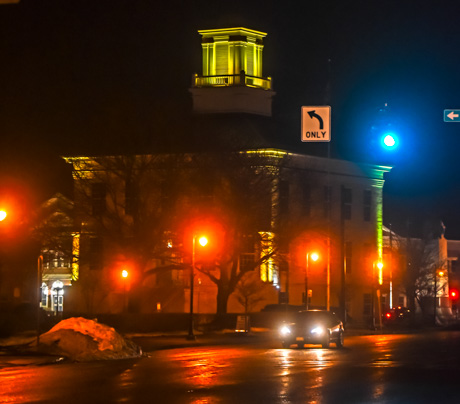 March 2, 2022 - 1:49pm
#1
Don't like any of the major powers and I hope Ukraine people gives them a black eye. This was a nice symbol.