June 2, 2018 - 8:01pm
Photos: Pony competition at County Fairgrounds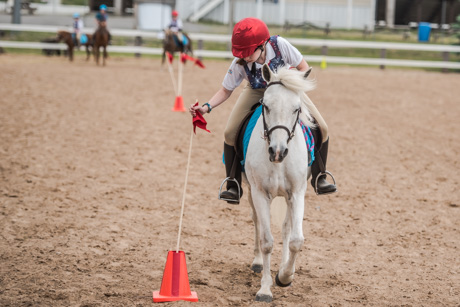 Pony riders from age 5 to age 17 were at the Genesee County Fairgrounds today for a regional competition hosted by the Western New York Pony Club.
The competition is a series of games, relay races, that test the riders' skills for placing, picking up, and handing off objects while on horseback.
The children age 5 to 9 compete in five races and the older competitors race through 10 relays.  
The rulebook contains 46 possible games that organizers can choose and teams only learn a month before the competition which games will be played.
The winning teams will have an opportunity to compete at the national championship in North Carolina later this year.
There were 36 competitors in Batavia today from throughout Western, Central, and a portion of Northern New York.