December 9, 2016 - 1:51pm
Photos: Salvation Army Toy Drive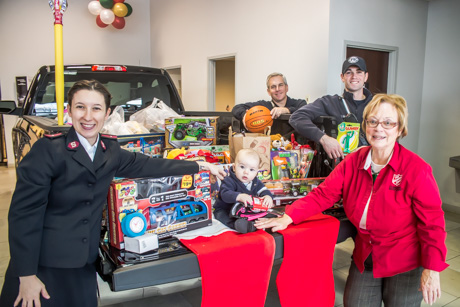 The Salvation Army Toy Drive is underway today at Ken Barrett Chevrolet on West Main Street, Batavia.
The event is hosted by Ken Barrett and WBTA and sponsored by several local businesses.
Top photo: Lt. Rachel Moore, Colton Moore, Joan Stevens and firefighters Jerry Yoder and Adam Palumbo.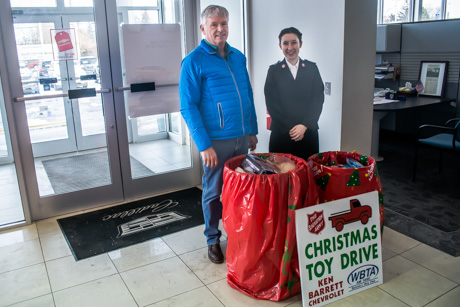 Pete Zeliff dropped off a barrel of toys.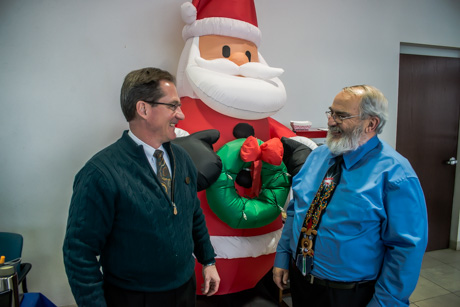 Ken Barrett and Dan Fischer.