December 7, 2017 - 10:24am
Photos: St. Nick's Christmas Bazaar at the Manor House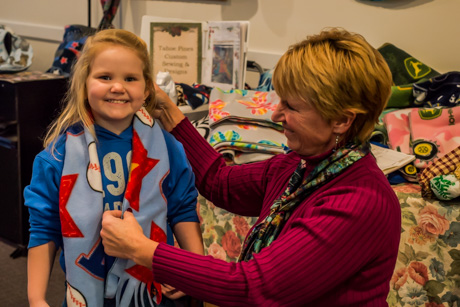 Braelynn Cook, 4, received a free scarf from Leanne Mullen, owner of Tahoe Pines Custom Sewing and Design, yesterday during the St. Nick's Christmas Bazaar at the Manor House.
This was the first year the Manor House hosted the bazaar and Braelynn was there with her mother, another vendor, and Mullen thought she deserved a scarf​ for being a good girl during the event.
The bazaar was open to the community as well as Manor House residents to help with Christmas shopping.