May 22, 2017 - 9:22pm
Photos: Three serious injury accidents in Genesee County in one evening
Within a two-hour period, three serious injury accidents in Genesee County, in Alexander, Oakfield and Pavilion.  
At this point, there is no additional information about these accidents beyond what is in our initial posts (links below).
Alexander: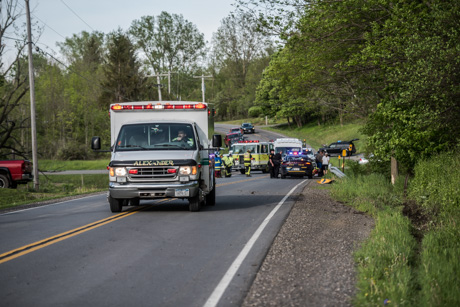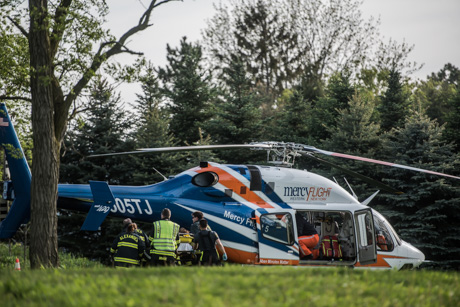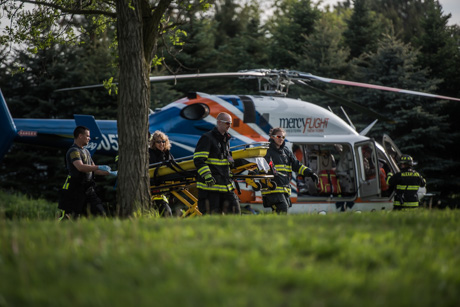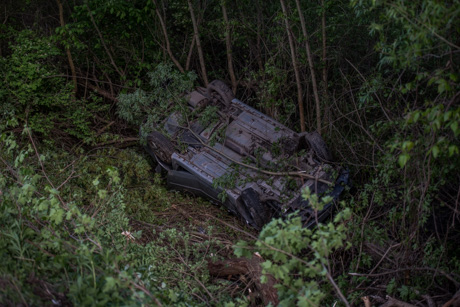 Three people were injured, including one who needed to be airlifted to Strong Memorial Hospital by Mercy Flight, when a car veered off Dodgeson Road and landed on its roof in a creek in a deep ravine. A state trooper at the scene said the cause of the accident had not been determined at that time. This accident was reported at about 5:40 p.m. (Initial post)
Oakfield: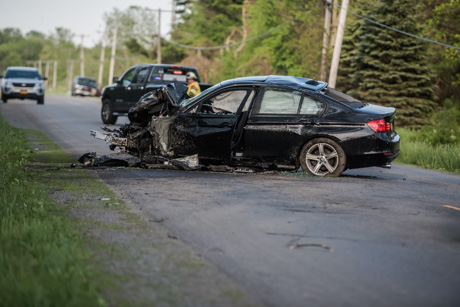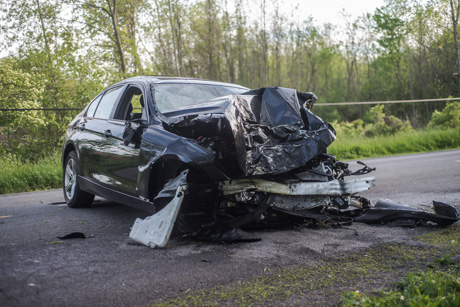 One person was taken by Mercy Flight to ECMC following a single-car accident on Maltby Road, Oakfield. The Sheriff's Crash Management Team responded to this accident to conduct the investigation. The car appears to have veered off the road, struck and tree and spun back into the roadway. This accident was reported just before 6 p.m. (Initial post)
Pavilion: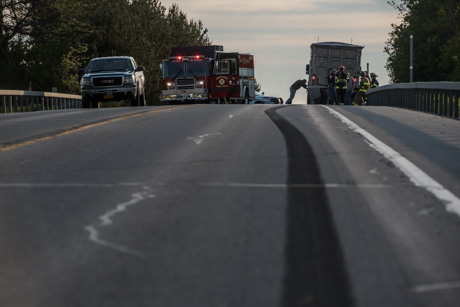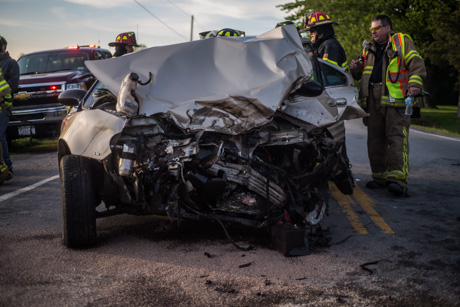 In Pavilion, a car that was northbound on Perry Road apparently failed to see a stop sign crossing Route 20 and drove into the rear wheel of a tractor-trailer. The car spun around and came to rest pointing south on the north side of Route 20. Two people were transported by ground ambulance to Strong. The truck driver continued south for more than a quarter mile, dragging a wheel broken off its axel, while he tried to maintain control and bring the vehicle to a safe stop on the shoulder of the road. This accident was reported just before 7 p.m. (Initial post)
Is there a common theme between these accidents?