April 13, 2016 - 6:21pm
Photos: Two barns in Stafford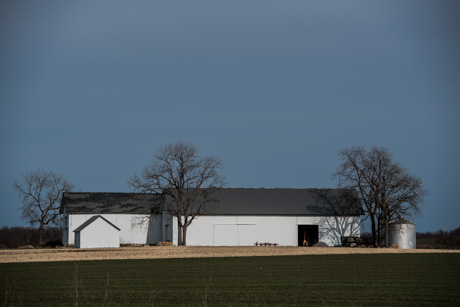 After the accident in Stafford this evening, I grabbed a couple of barn shots.
The white barn, above, is on Randall Road. 
The "Will You Marry Me?" barn is on Route 237 near Morganville. I knocked on the door of the residence to try and get more information but nobody was home.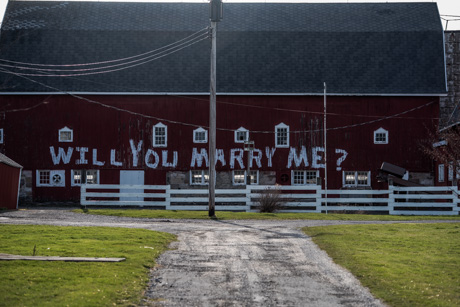 April 13, 2016 - 6:27pm
#1
The Branton barn on Route 237, is Chad and Savannah Branton. She said yes and was home when he did it. I was trying to find it, The Daily did an article on it.
April 13, 2016 - 6:48pm
#2
Thanks, Robert.
I was gonna suggest that maybe one of the bulls was asking some old cow!
April 14, 2016 - 11:09am
#3
I thought it might be a hostel for ugly men without a wife to work and clean and raise babies and cook and sex and just generally take care of them like ever man deserves for being born male. It's the prize.