August 4, 2015 - 5:27pm
Retired Mercy Flight helicopter dressed up, ready to show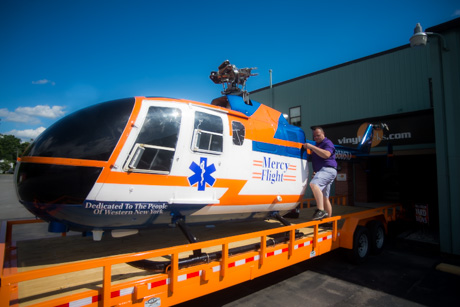 Vinyl Sticks in Batavia finished a project for Mercy Flight today involving a retired helicopter that the Buffalo-based medical emergency organization wants to display at events and at its headquarters.
A BOCES class in Erie County restored and painted the exterior of the craft and then it was trucked to Batavia for Vinyl Sticks to apply the ship's decals.
Adam Lowder handled the project.