January 31, 2017 - 4:41pm
Search for missing woman with local ties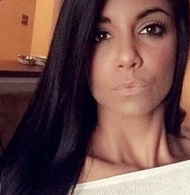 A local mother is desperate to find her missing daughter and even though the daughter is missing in Miami, she's turned to local law enforcement, the local media and local residents to ask for help.
Alexis Say, 22, has been missing in Miami since Monday when she was last seen at an area emergency room.
Say lived in Indian Falls when she was 10, but mother, Jennifer, and daughter have lived in other parts of the country in the intervening years for work before moving to Miami.
When Alexis went missing, her mother, who has moved back to Indian Falls, tried to file a missing persons report in Miami and ran into some difficulty, so she turned to the Genesee County Sheriff's Office.
Deputy Chad Cummings took the report, according to Chief Deputy Gordon Dibble. Cummings then placed several phone calls to the Miami PD before finally successfully getting an investigation opened there.
Alexis Say is reportedly in poor health.  
Perhaps you know people in the Miami area or have other information that may assist in the investigation. The Sheriff's Office can be reached at (585) 343-5000.