December 5, 2015 - 4:14pm
Selden Road victim laid to rest in Stafford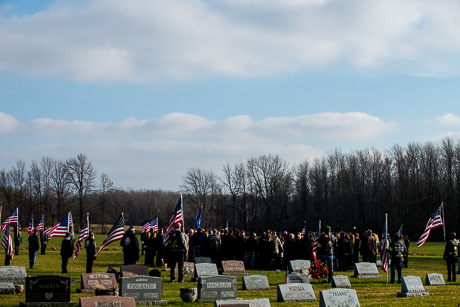 Norman D. "Don" Ball, a Vietnam Veteran who was shot and killed early Tuesday morning while he slept in his bed, was buried in the cemetery in Stafford today following a service at the Falcone Funeral Home in Le Roy.
Ball's neighbor on Selden Road, Le Roy, Kyle Johnson, is being held on a charge of second-degree murder.
Johnson is also charged with arson for allegedly setting his own house on fire shortly after the shooting, at 3:50 a.m., and with reckless endangerment for allegedly firing at firefighters and a police officer when they arrived at the blaze.
For previous coverage, click here.