Image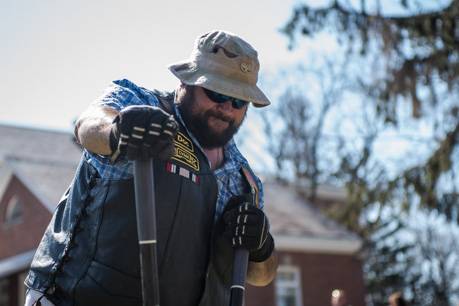 Service dogs play a vital role in helping veterans deal with medical issues, including Post-traumatic Stress Disorder (PTSD). But when the dogs stay with veterans at the PTSD clinic at the VA Center in Batavia, there hasn't been a place for them to relax, play and run, which service dogs need to do when they're not working.
Until recently, veterans who entered in-patient care at the clinic weren't allowed to bring their dogs, but now that they can; there needs to be facilities to accommodate the canines.
The Combat Veterans Motorcycle Association heard about the problem and raised more than $1,400 (mostly from their own members, but the Rotary Club and Home Depot also contributed) to build a dog run behind the clinic.
Today, that fenced-in dog run was built, giving the service dogs a place of their own when they're not working.
The work was made possible through the cooperation of the CVMA, led by Frank Grillo, of Buffalo, and Brian Stiller, Medical Center director for the WNY Medical Healthcare System.
While there have been a lot of complaints nationally about the VA, Grillo noted the VA in WNY seems pretty responsive to veterans and he praised Stiller for his cooperation.
"You hear a lot of people talking a lot of bad stuff about the VA, but then you get a guy who is a veteran himself leading a portion of the VA, and it's kind of inspirational to see somebody who cares actually stepping up and helping us do what we need to do to help our fellow veterans," Grillo said.
Stiller said he could help because the current secretary of the VA has said principles should come before rules.
"We can pull this off by having somebody who has a can-do attitude and this group of veterans," Stiller said. "This is something that has happened real quick and it shows how the community can come together and do a simple, real good thing right on time. It speaks volumes for the commitment and caring that is going on."
Image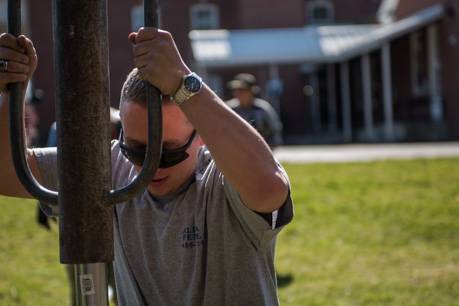 Image