April 17, 2018 - 3:58pm
Sheriff's Office investigating murder at Sunset Motel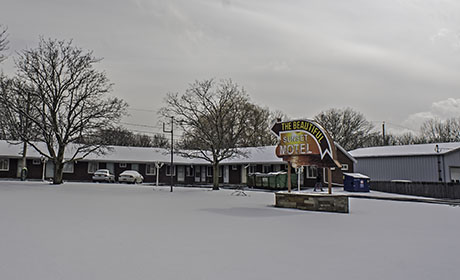 A woman was found dead, apparently murdered, at 11:57 a.m. yesterday at the Sunset Model, 4056 W. Main Street Road, Batavia.
A medical examiner has determined the cause of death was "sharp force trauma to the carotid artery."
Yesterday morning a deputy responded to a report of an unresponsive woman in a room at the motel. Responding deputies determined she was dead and Coroner Jeffrey McIntyre responded to confirm her death.
The case has been ruled a homicide by the medical examiner. 
The woman has been identified by authorities but her name has not yet been released pending notification of family.