September 27, 2019 - 2:28pm
Speaker at All Babies Cherished dinner shares pro-life message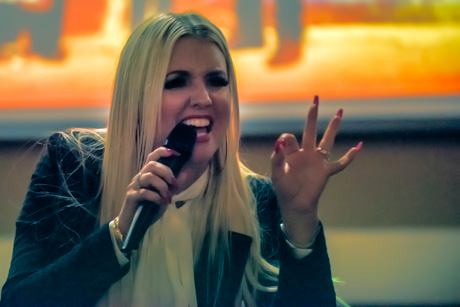 Autumn Miles, a survivor of domestic abuse and an advocate for adoption, was the guest speaker Thursday night at the annual All Babies Cherished banquet at Quality Inn & Suites.
She is the founder of Autumn Miles Ministries, an organization based in Dallas devoted to spiritually challenging the way women think.
Miles covered a range of topics, including her Biblically based pro-life message, saying at one point, "God is pro-life."
All Babies Cherished is a pregnancy center on Ellicott Street in Batavia.