November 18, 2017 - 6:34pm
Students from throughout region in Batavia today for music festival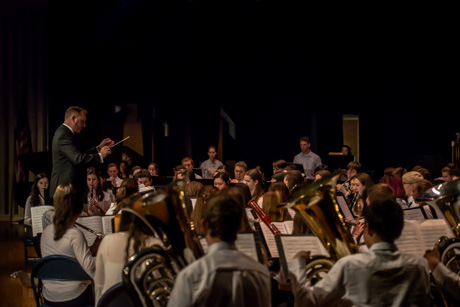 More than 500 music students from the eight-county region were at Batavia High School today for the NYSSMA Zone 2 Area All-State Music Festival.
NYSSMA is the New York State School Music Association.
There were performances by the orchestra, concert band, treble choir, and mixed choir.
Participating local students were:
Alexander: Nicholas Allen, Cayna Bliss, Carson Daley, Kathleen Nolan, Eric Stroud.
Batavia: Margaret Andersen, Cameron Bontrager, Eryn Dunn, Lydia Geiger, Elise Hoerbelt, Madison Hoerbelt, Karissa Kesler, Mary Murphy, Adeena Riedel.
Byron-Bergen: Stephanie Buell.
Le Roy: Margaux Carmel, Katie Dessert, Caleb McGee, Megan Privatera, Alex Wynn.
Notre Dame: Sam Bowman.
Oakfield-Alabama: Jules Hoepting, Justina Pruski, Lauren Reding.
Pembroke: Eli Fox.