February 10, 2017 - 2:42pm
Third Annual Eve Conference to be held at Northgate in March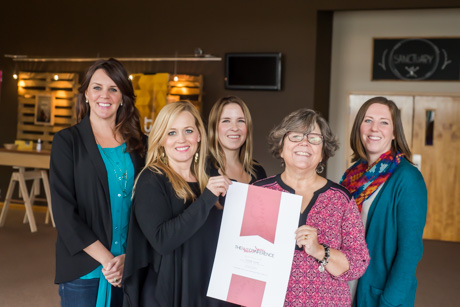 The women organizing the third annual Eve Conference at Northgate Free Methodist Church are excited about the event next month that they believe will help bring more joy into the lives of all the women who attend.
The conference is March 25 and will feature keynote speaker Pam Washburn, whose talk is titled "Defending Our Joy."
The Eve Conference is open to teen girls and women of all faiths. 
There are also 12 breakout sessions, including three specifically for teens, two worship services, and an optional lunch.
Sessions include "The Interruption of Joy," "Surviving Divorce," "Marriage," "Living the Full Life," "Daughters of Miriam: Hearing the whispered heroism of the women of the Old Testment," and "Jesus 1st."
Registration is $25, $15 for teens and the optional lunch is $7.
"We've had people's lives transformed in here in one day," said Jennifer Berry. "It's amazing. It's a day where you walk away thinking anything is possible and you have the tools you need to improve your life." 
For more information and tickets, click here.
Photo: Jennifer Berry, Jessica Barone, Meg Hoistington, Gloria Roorda, and Julie Varland.