March 3, 2018 - 11:02am
Thomas Rocket Car Update: Sheet metal fabrication for floors, trunk and wheel wells in Caledonia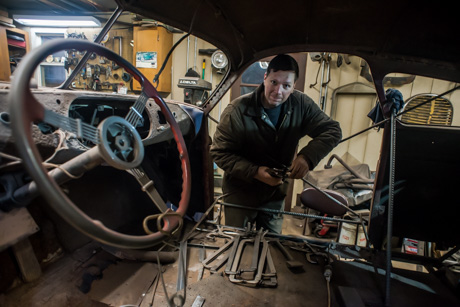 The Thomas Rocket Car is now in the hands of Josh Quick, who is fabricating a new floor, new trunk floor, new wheel wells, and rocker panels at his shop in Caledonia.
Quick, a member of Rochester Street Rods car club, has restored several vehicles over the years and said what he enjoys most is fabrication. Other members of the car club are assisting with restoration.
He volunteered for the job after running into Dick McClurg at the Antique Truck Show in Stafford over the summer. 
Once he's done, the car will be transported back to Old World Collision in Batavia where McClurg will complete the bodywork. McClurg has already repaired and primed much of the body.
To follow the progress of Quick's work, follow the tag #thomasrocketcar on Instagram or on his YouTube Channel.
The Thomas Rocket Car was designed by Charles Thomas and built by Thomas and Norm Richardson in Batavia in 1938. Thomas hoped his prototype would become the revolutionary car of the future but it never went into production.
A group of local car enthusiasts volunteered to restore the vehicle and when completed donate it to the City of Batavia. For our prior coverage, click here.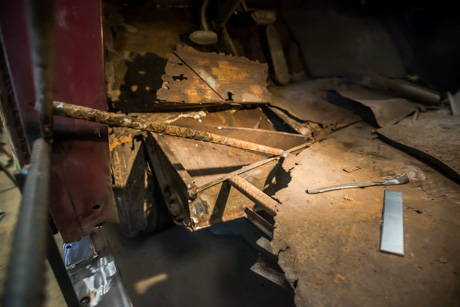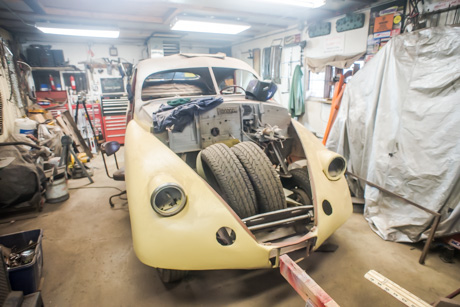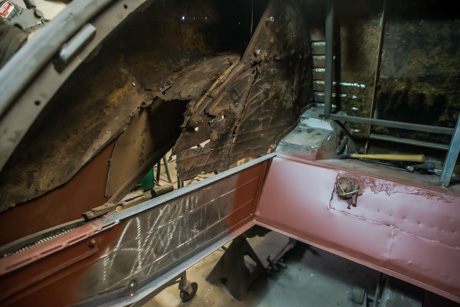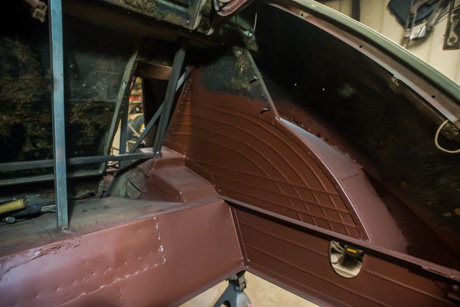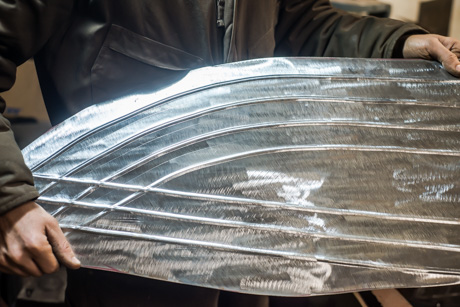 March 3, 2018 - 2:14pm
#1
Howard- You must have read my mind. I've been hoping for an update on this project. Kudos to the guys who or restoring this fabulous car.