December 9, 2016 - 9:58am
Toy drive honoring Don Carroll and benefiting 60 local families continues this year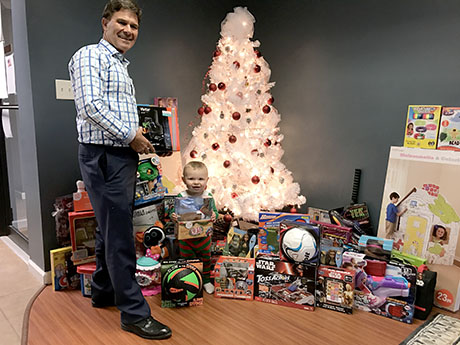 Batavia chiropractor Tom Mazurkiewicz is collecting toys tomorrow for the Don Carroll Toys for Kids benefit, which will provide toys and goods to more than 60 local families this year.
From 8 to 11 a.m., residents are invited to drop off new, unwrapped toys, appropriate for children age 2 to 15, at his office. Donors will be eligible for a free chiropractic treatment that morning.
His office is located at 184 Washinton Ave., Batavia.
Mazurkiewicz, along with Brian and Beth Kemp, and Grace Baptist Church have continued the toy drive in honor of its founder, Don Carroll, who died in 2013.
Mazurkiewicz is pictured with his little helper, Gavin.