July 6, 2018 - 2:49pm
Trio suspected of shoplifting apparently planned a surf and turf feast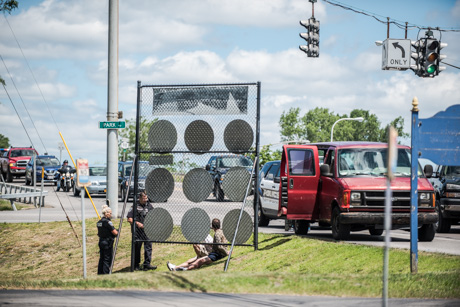 Three people were taken into custody around noon at Park and Oak, Batavia, after being stopped as shoplifting suspects.
Charges are pending and their names have not yet been released but police said they recovered a cache of goods allegedly stolen from Tops Friendly Market and Walmart.
The groceries from Tops included, officers said, steaks, lobster, shrimp, a large roast, gluten-free pizza, and several household items, including toilet paper.
The items recovered that appeared to be stolen from Walmart included archery bows.
The suspects appear not to be local residents.
A caller had followed the red van from Tops until police initiated a traffic stop at Park and Oak. The caller reported observing the driver of the red van pounding the steering wheel in an apparent realization they had been caught.
Police are still investigating and will release more information later.