December 22, 2020 - 7:48pm
Trump pardon former NY-27 congressman Chris Collins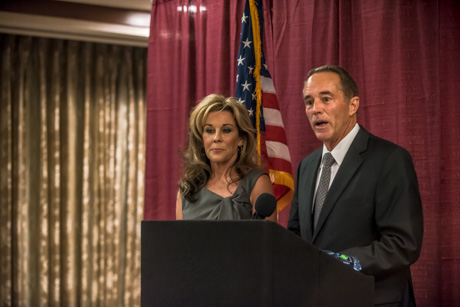 President Donald Trump, in the final month of his one term, issued 15 pardons today, including a pardon for former NY-27 congressional representative Chris Collins, who entered a guilty plea more than a year ago to federal crimes stemming from insider trading activity. 
Collins also admitted to lying to the FBI about using information that wasn't available to the public about Innate Immunotherapy to tip his son and other associates that led them to dump stock in the company before news of a failed trial reached other investors.
Even while under federal indictment for the crimes, Collins ran for reelection and won.
Collins was the first member of Congress to endorse Donald Trump for president in 2016 and served on the transition team after Trump beat Hillary Clinton.  
The second member of Congress to endorse Trump was Duncan Hunter Jr., of El Cajon, Calif. Hunter was also convicted of federal crimes related to his misuse of campaign donations for his personal benefit. Today, Trump also pardoned Hunter.
Photo: File photo: Collins, with his wife standing beside him, at a press conference in August 2018 when he denied the insider trading charges that had been filed against him that day in New York City.