July 20, 2021 - 8:20am
Two-car accident reported a East Main and Clinton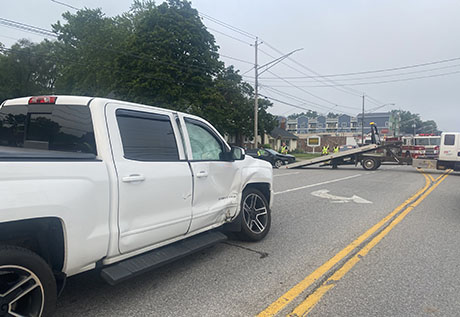 A two-car accident, unknown injuries, is reported at East Main and Clinton streets, Batavia.
City fire and Mercy EMS responding.
UPDATE 8:21 a.m.: Eastbound traffic is being shut down at Harvester Avenue.
UPDATE 8:56 a.m.: No injuries. The white pickup truck was westbound on East Main Street. The black sedan was coming off of Clinton, making a right turn. The black car failed to stop at the intersection and struck the pickup, according to Sgt. Dan Coffey.