Image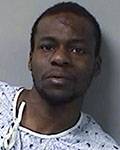 Image
Prince Wilson
Raul Cruz
Two men from outside Genesee County are in custody and charged with murder in the second degree in the double homicide in Alexander on Friday night.
The suspects are Raul Cruz, 18, of Warsaw, and Prince N.K. Wilson, 23, of Albion.
The men are accused of stabbing and killing two men in a bunkhouse at a dairy farm at 10216 Alexander Road, Alexander.
The names of the victims have not been released pending notification of next-of-kin.
Both Cruz and Wilson are being held without bail.
Wilson was located in Batavia a short time after the incident and taken into custody.
Cruz was the subject of a manhunt in Warsaw on Saturday and located in the afternoon in the Warsaw area.
The incident began at 9:59 p.m., Friday, when dispatchers received a report of a disturbance in the bunkhouse at the dairy farm.  A short time later, after deputies responded, smoke was seen coming from the bunkhouse and Alexander Fire was dispatched. The fire was quickly extinguished.  The Sheriff's Office release states the fire was set but doesn't clarify whether it was set for heat/cooking or another reason.
The Sheriff's Office reports that the two victims were found dead inside the dwelling upon arrival of patrols. 
Investigators believe this was an isolated incident and there was no threat to public safety. 
This is an ongoing investigation. Assisting are State Police, Warsaw PD, the Wyoming County Sheriff's Office, Albion PD, the Orleans County Sheriff's Office, and DEC. Assisting at the scene were Emergency Management and Alexander Fire.