Image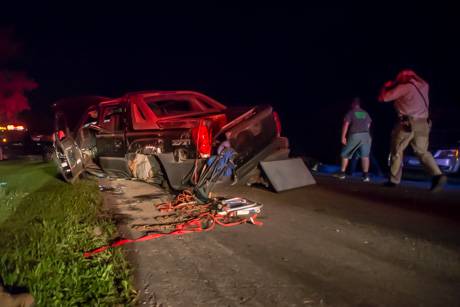 UPDATE 9:07 a.m.: The driver, Brian D. West Jr., 17, of West Bethany Road, died this morning at 5:20 a.m. as a result of injuries sustained in the crash.
A 17-year-old East Bethany resident was seriously injured tonight after he lost control of his pickup truck and it rolled over -- perhaps twice -- on West Bethany Road, near his home.
The youth, who was ejected from the truck, was flown by Mercy Flight to Strong Memorial Hospital. He was conscious and alert, and even trying to get up, when an Alexander fire chief first arrived at 10198 West Bethany Road.
"There is a hill rise to the south of us," said Sgt. Eric Seppala, explaining the sequence of events in the accident. "He was northbound. For some reason, he moved from his northbound lane to the southbound lane, went across it, went off the west shoulder of the road. The tires bit in and the vehicle rolled at least once and then continued and rolled to a stop. During that time, somewhere near the end, is when he was ejected from the vehicle through the driver's side door window."
The cause of the accident, reported at 10:39 p.m.,  is under investigation, according to Seppala, but there is no indication at the scene of alcohol or mobile phone use prior to the accident.
Within the 100 yards or so from where the Chevy Avalanche appears to have started to swerve and cross over into the southbound lane to where it finally came to rest on its three remaining wheels, there are tire marks, deep gouges in the asphalt roadway, bits of metal from the truck, and a small field of auto glass.
Whether speed was a factor hasn't been determined, but traffic citations are possible, Seppala said. 
Deputies were unable to speak with the youth before he was transported to Strong.
Seppala said it hasn't been determined yet if he was wearing a seat belt, but they suspect he wasn't.
There was a small fire in the truck when Alexander chiefs arrived on scene and they were able to put it out with portable extinguishers. 
Deputy Howard Wilson is handling the accident investigation.
Alexander fire and Mercy EMS responded to the accident. Troopers also assisted at the scene.
The driver's name will be available once the Sheriff's Office completes its reports and issues a press release.
Image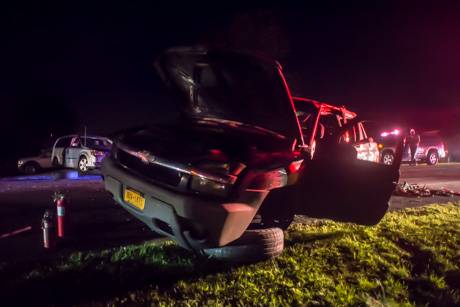 Image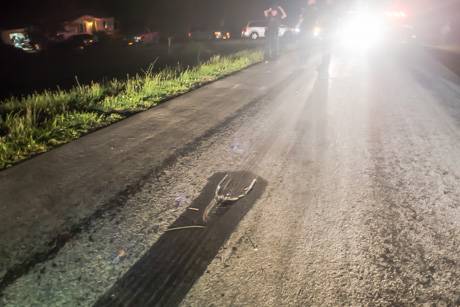 Image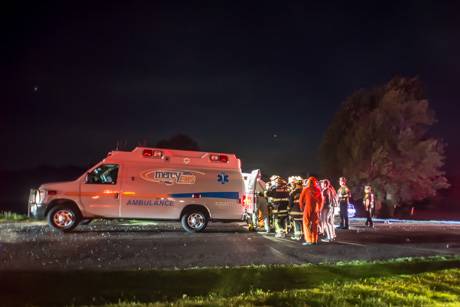 Image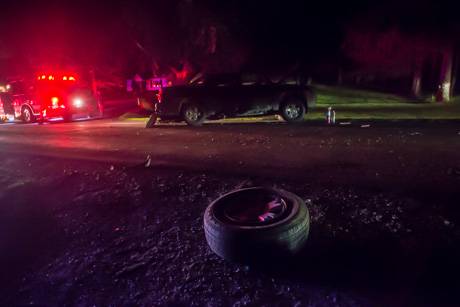 Image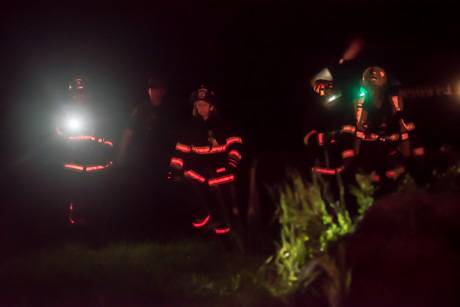 Image