May 20, 2015 - 3:02pm
Volunteers sought for visitors booth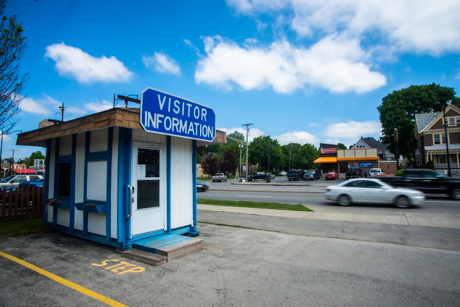 Press release:
Here is a fun and interesting way that you can assist your community -- by volunteering a few hours at the Genesee County Visitor Information Center. If you love our surrounding communities, enjoy helping people, and feel that you could be great ambassador for Genesee County, the Genesee County Chamber of Commerce is looking you.

The Genesee County Chamber of Commerce will reopen the seasonal Visitor Information Center on Friday, June 5th. The center is located at 131 W. Main St. in Batavia and operates in the summer months to assist summer visitors.

The Chamber is currently looking for a few helpful residents to greet visitors and provide directions and area information to travelers at our visitor "booth," which is located in the parking lot of the Holland Land Office Museum.  Our volunteers greet visitors, hand out maps, dining guides, provide directions, recommendations and more. 

Available shifts are:

Saturdays from 1 to 3 p.m. and 3 to 5 p.m.
Sundays: 10 a.m. to 1 p.m., as well as every other Sunday 3 to 5 p.m.

If you are interested in a two- or three-hour shift, weekly or biweekly, please call Kelly Rapone (585) 343-7440, ext. 23, at the Genesee County Chamber of Commerce.
Photo by Howard Owens.
May 21, 2015 - 11:15pm
#1
Lived in this town my whole life. Never seen a soul in, around, or even near this thing. Probably time to sell it to an ice fisherman for a shack.
May 22, 2015 - 10:59am
#2
Are you saying that the 'Visitor Information' (kiosk?) is actually THAT?
I always figured it was either the NSA, or "industrial spies", honing in on Oliver's Candies.