September 22, 2018 - 4:41pm
Weathered church in East Pembroke getting exterior restoration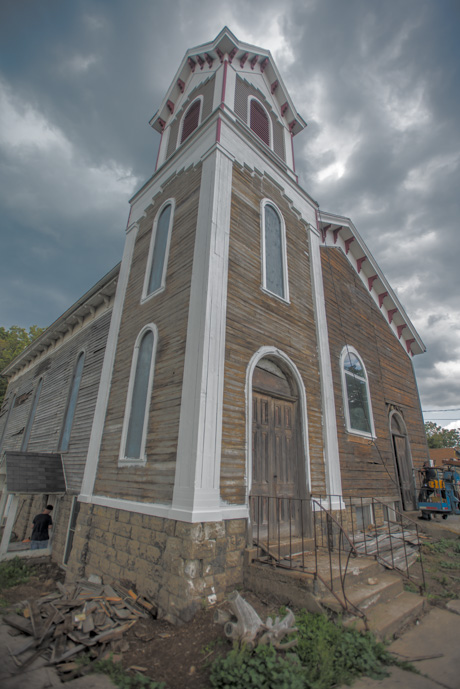 For decades, the former Presbyterian church in East Pembroke has looked weathered and beaten and neglected but owner Wes Winters had decided it's time to restore the exterior.
So far he's removed the old siding, painted the trim and the bell tower and installed some windows. This week he will start installing new clapboards (wood, not vinyl). 
He described the project as "weatherizing."
"It was pretty sad," Winters said. "We needed a new roof on the tower and the clapboards had long since seen their paint go away. It was just time."
His father bought the building in the 1970s and converted the basement into two apartments and divided the sanctuary into two floors as storage for his construction business.  
His son David is assisting with the restoration project.
The sanctuary was built in about 1854 and the bell tower was added in 1857.
The original bell -- cast in the 1870s in Troy -- still hands in the tower. The last time it was rung was just a few weeks ago. A friend of his son's got married nearby in East Pembroke. At the start of the service, Winters' son texted him and he rang the bell five times and then when the couple was pronounced husband and wife, he rang it again five times.
The stained glass was apparently removed when the congregation left the church.
Winters doesn't have immediate plans for the sanctuary but said it might be appropriate for apartments or retail.
"We're not going to sell it," he said, adding that the building will stay in the family.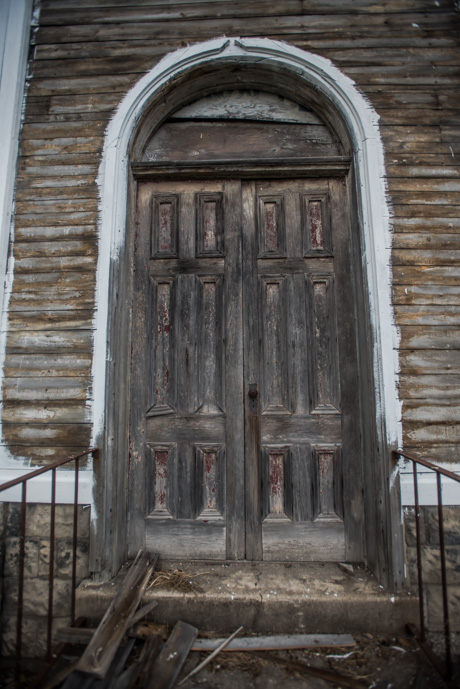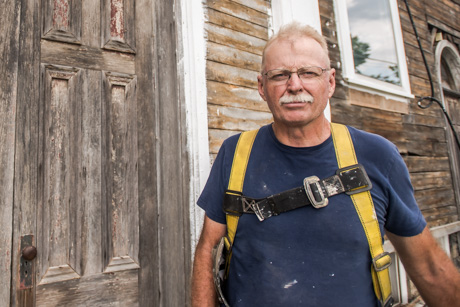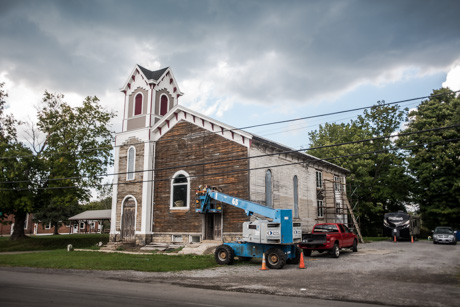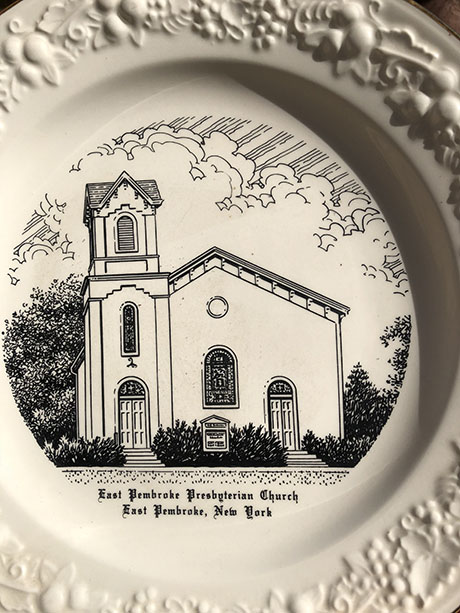 This is a commemorative plate found in the church building. The inscription on the back says the church was built for $3,200. Rev. D.C. Houghton was the first pastor. A tornado Sept. 30, 1921, tore off the spire and it was replaced by a dome. The Baptists and Presbyterians of East Pembroke merged in 1962 and formed the East Pembroke Federated Church. Photo submitted by David Winters.