October 29, 2017 - 1:35pm
Working mom from Batavia will move into restored Habitat for Humanity Home in Basom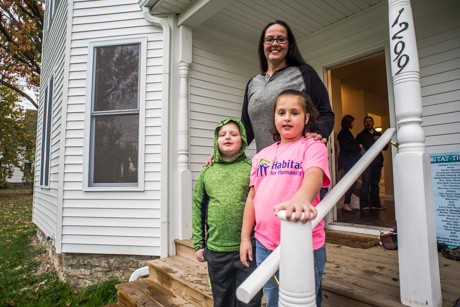 Jenn Boyki will move into her new home on Bloomingdale Road in Basom with a new sense of opportunity and freedom thanks to Habitat for Humanity.
Volunteers started working on the house, built in 1900, before a potential Habitat owner had been identified, so by the time Boyki applied and was approved, there wasn't much time for her to complete the required 300 hours of "sweat equity" to qualify for the purchase of the property.
But she got it done, all while raising two young children and working as a supervisor at Tim Horton's in Batavia.
"This speaks to her dedication and determination to provide a safe and stable home for her family," said Lauren Casey, CEO of Habitat in Genesee County.
The work was worth it, Boyki said.
"I loved it," she said. "I absolutely loved it. It gives you more enjoyment of being a homeowner versus just moving into a house."
With a piece of property out of the city she thinks she and her kids will have more freedom for themselves.
'It's an opportunity," she said. "The kids love animals, so we will be able to own some animals. I don't have to worry about a landlord and if something breaks, them fixing it on their own time."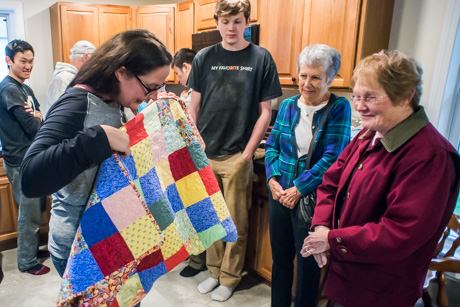 Mary Case presented Boyki with a quilt she made to add comfort to the new home during the dedication ceremony.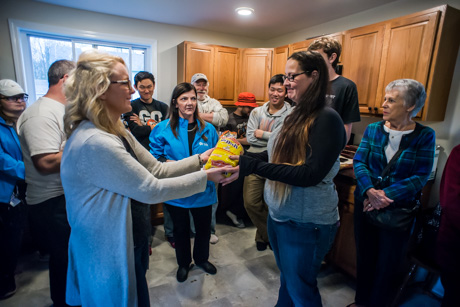 Marie Scofield presented a symbolic loaf of bread.