June 16, 2017 - 6:17pm
YWCA honors 2017 Women of Distinction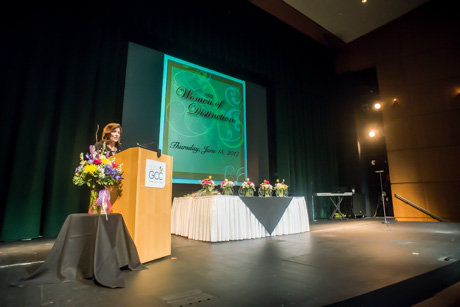 To open the YWCA's Third Annual Women of Distinction Awards ceremony at Genesee Community College yesterday afternoon, Lt. Gov. Kathleen Hochul shared how the issue of domestic violence and public service through the Y helped shape her life.
Hochul's grandmother was a victim of domestic violence, and Hochul's mother was an advocate for changing laws and changing attitudes around domestic violence, even testifying for the Legislature in Albany. She helped change the way police officers respond to domestic violence cases.
"She testified in hearings trying to get law enforcement to treat is as the crime it is," Hochul said. "At the time when someone would call for help, someone would call and the police would show up at the door and the husband responded and said, 'Oh, don't worry, we're OK here.' They had no obligation. They could leave. That went on for far too long." 
When her mother turned 70, she said she wanted to do something in her mother's name, so they established the Kathleen Mary House, a safe place for women who have been victimized.
Before Hochul ever ran for public office, she thought she might like to get involved in politics, perhaps as a campaign manager, so she took classes are her local YWCA to learn how to be a campaign manager. That, it turned out, inspired her to run for a seat on the Town of Hamburg Board.
Hochul noted that women are taking a bigger and bigger role in public life, but that there is more progress to be made.
"To the young women in the audience, have confidence in yourselves, know that you, too, have a role to play in changing the world," Hochul said. "There is no time like the present. You don't have to wait until middle age to be engaged. Step up. We need you. Your society needs you. Your country needs you. And your community here in Genesee County needs you."
The award recipients were:
Rev. Roula Alkhouri, the Racial Justice Award
WNY Tech Academy, the Economic Empowerment Award
Dee Quinn Miller, the Military/Veteran Award
Zonta Club of Batavia-Genesee County, the Peace Award
Krysten Schmidt, owner of Ladies First, the Advocacy/Civic Engagement Award
Lewis Tree Service, the Corporate Social Responsibility Award
Georgann Corrubba, TenCar Inc., the Exceptional Entrepreneur Award
For more on the winners, click here.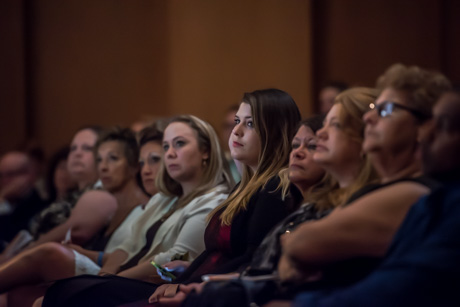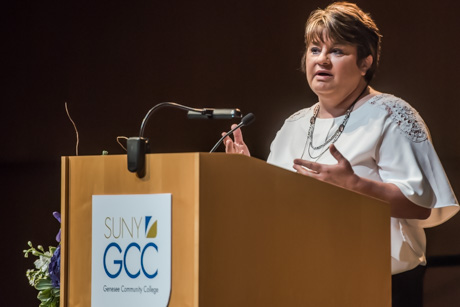 Georgann Corrubba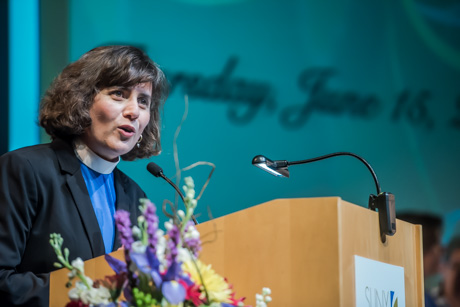 Rev. Roula Alkhouri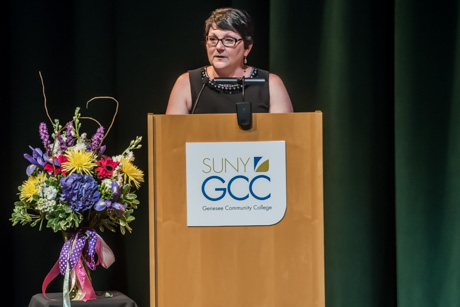 Dee Quinn Miller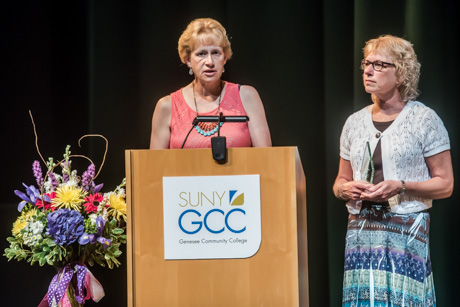 Gail Fenton and Ruth Riner, of Zonta Club.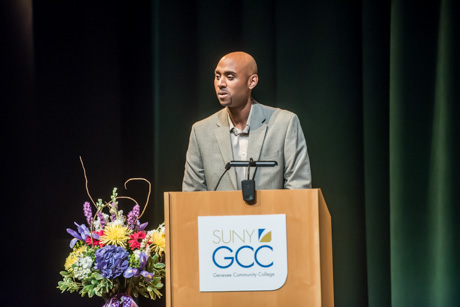 Michlen Robinson, representing Lewis Tree Service.