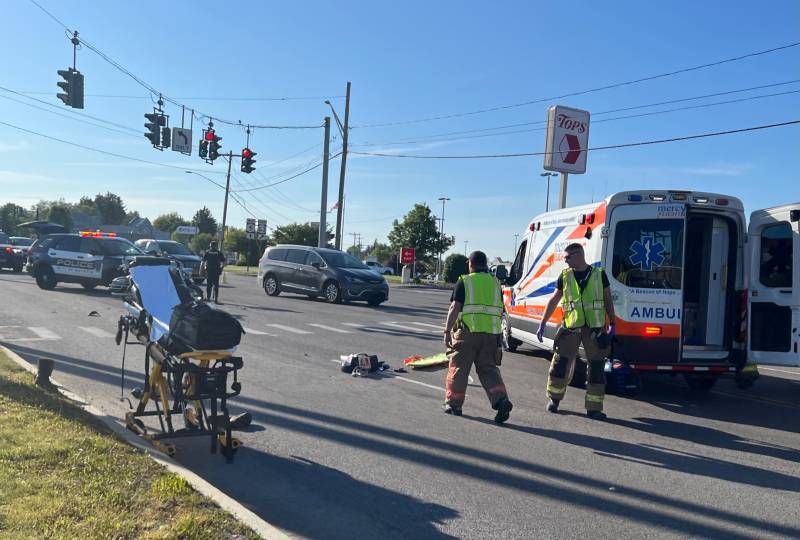 A motor vehicle accident involving a car and a motorcycle, unknown injuries, is reported in the area of 390 West Main St., Batavia.
In front of Tops.
City Fire and Mercy EMS dispatched.
UPDATED 6:18 p.m. by Joanne Beck: The patient is being transported by Mercy Flight, and the landing zone is being set up at the VA Hospital.