May 14, 2014 - 11:23pm
Ag Society hosting vendor blender at fairgrounds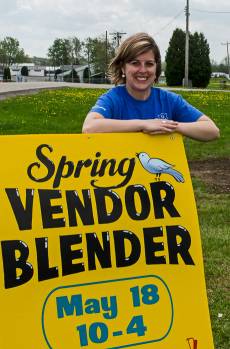 The Genesee County Agriculture Society is sponsoring a vendor blender from 10 a.m. to 4 p.m., Sunday at the Genesee County Fairgrounds.
At least 56 vendors will be on hand, including homemade crafters and retailers.
The event is open to the public with free admission. 
Food and refreshments available for purchase.
Pictured, representing the Ag Society's event organizers, Kristen Meeder.