June 18, 2014 - 6:40pm
Alleged owners of 420 Emporium face federal charges two years after raids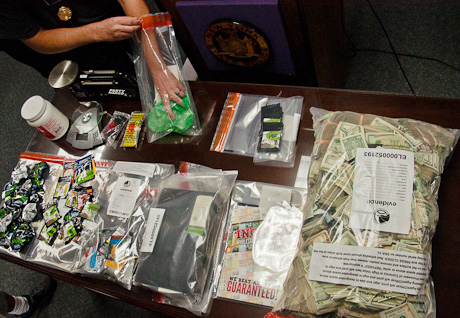 It's been nearly two years since multiple law enforcement agencies raided The 420 Emporium, the erstwhile head shop once located at 400 Ellicott St., Batavia, but today authorities announced federal indictments against two alleged owners of the business.
Charles Darwin Fitzgerald, 39, and Amber Lynn Snover, 23, both of Rochester, have been charged with conspiracy to distribute, and distribution of, Schedule I controlled-substance analogues and maintaining drug-related premises. 
They face a maximum penalty of 20 years in prison and a possible $1 million fine.
According to a press release from the U.S. Attorney's Office, Western New York, the defendants are accused of conspiring to possess with intent to distribute alpha-PVP, pentedrone and AM2201, which are all Schedule I controlled-substance analogues. The indictment also charges the defendants with maintaining four drug-related premises in New York for the purpose of manufacturing, distributing and using alpha-PVP, pentedrone and AM2201:
21 West Hills Estate, Rochester;
420 Emporium Store, 14 Market St., Brockport;
420 Emporium Store, 400 Ellicott St., Batavia;
420 Emporium Store, 1475 E. Henrietta Road, Rochester. 
Federal authorities are also seeking forfeiture of more than $770,000 in cash seized July 25 from the Fiztgerald-Snover residence in Greece as well as the property.
The 420 Emporium in Batavia was an infamous business for the 10 or so months it was open. The operators were suspected of selling various kinds of synthetic drugs, known generically as bath salts, and synthetic marijuana. 
Usage of the drugs was suspected in several bizarre and odd incidents locally.
Previously:
The sudden prevalence of bath salts in the community led to citizen protests.
After the 420 shut down, bath salt-related incidents became much less common (though did not completely go away) in Genesee County.
At the time the 420 was open, its ownership seemed murky.
Fitzgerald is listed in Monroe County documents as the owner of 420 Emporium, Inc. Snover once claimed on Facebook to own the 420 Emporium locations in Brockport, Fulton, Henrietta and Syracuse, but not Batavia. When contacted in 2012 by The Batavian, she denied ownership and then filed a harassment complaint with Greece PD against the reporter working on the story. State and local records showed Joshua Denise owned the 420 Store, LLC, at 400 Ellicott St., Batavia.
The 39-year-old Denise was arrested, along with Michelle Condidorio, during the July 25, 2012, raid. Both entered guilty pleas to possession of a controlled-substance analogue. Denise will be sentenced Aug. 21 and Condidorio on Sept. 18.
The 420 Emporium also operated a store in Fulton. That store is not listed in the indictment, but it is outside the jurisdiction of the WNY U.S. Attorney's Office. We don't know at this time if there is a separate indictment in the Central New York jurisdiction.
The July 2012 raid in Batavia was part of a one-day, nationwide effort to crack down on alleged bath salt distributors.
See also: From China White to bath salts, designer drugs ongoing public safety challenge
All photos are file photos from previous coverage.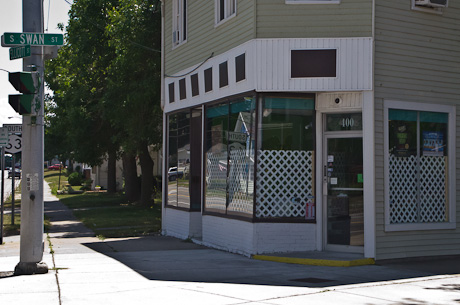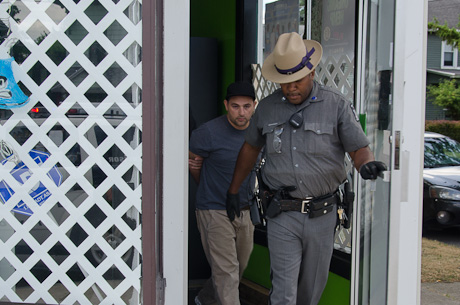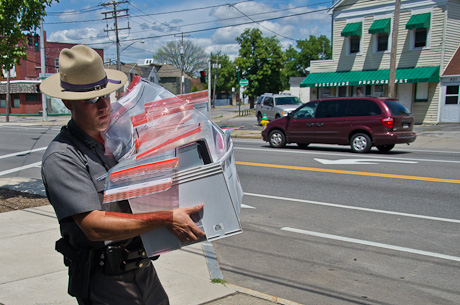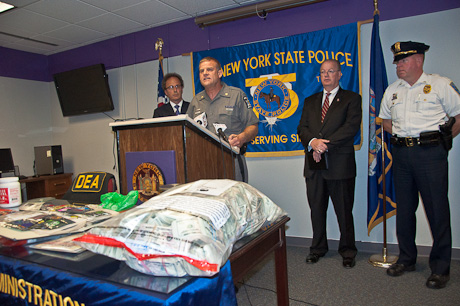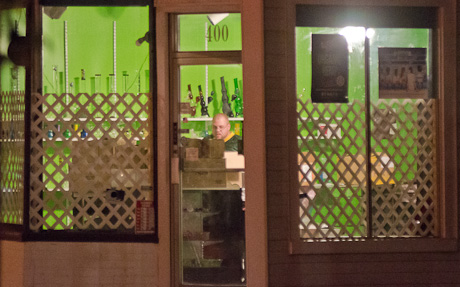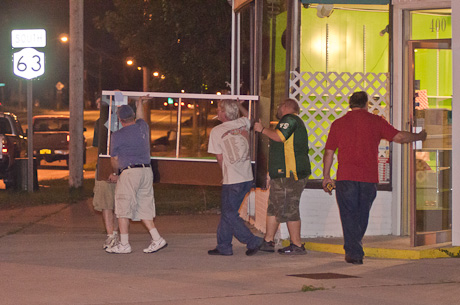 June 21, 2014 - 12:51am
#4
Really? You want bath salts in our community? They pled guilty. What do you care? The money will be used. Did you have anything to do with the situation before hand? Let our police force find a good home for it. Or complain and then wonder why there are no police to stop criminals like this. Oh wait.... You did that. Police earned the right to head the community. You have have no concern in the matter. If there is legitamite concern by intelligent people it could be brought up with the proper authorities. I say they earned it risking their lives to take these people down! A criminal pig would have kept this operation going. Any argument is invalid.