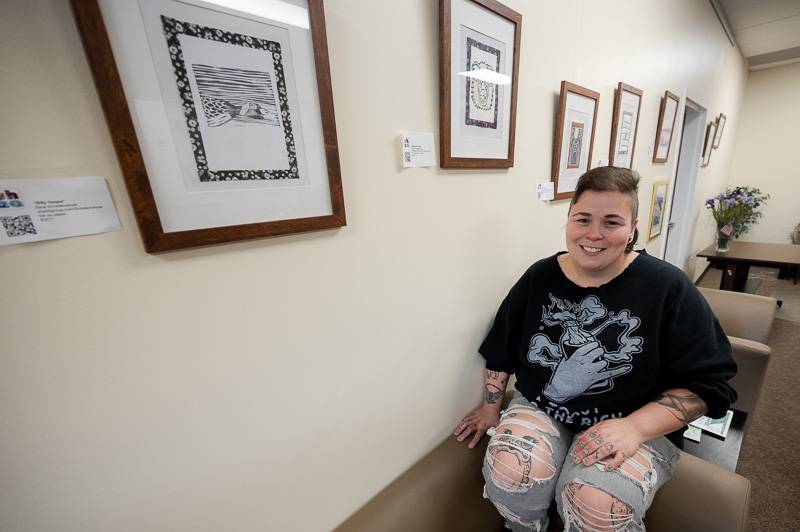 More than a year ago, Gina Schelemanow went through a bit of a rough patch and decide to take a more positive turn with life.
 Schelemanow started creating art with linoleum cut prints.
"t was just kind of nice, like a nice release for me," the budding artist said. "A lot of them are like animals or books or just things that I enjoy in life that make me happy."
This month, Schelemanow's show at the West Main location of Independent Living of the Genesee Region put Schelemanow's work on display, and the show had its official opening on Thursday.
The Bergen resident was a housing coordinator for ILGR and is now doing a similar job for Project Blue in Buffalo.
At Byron-Bergen High School, Schelemanow wasn't particularly into art.
"I did like art classes in school for school, but nothing like extra," Schelemanow said. "I wasn't in any of the fancy art classes or anything."
There's nothing dark in Schelemanow's work, and the artist said that's by design.
"It's just as kind of like a creative outlet," Schelemanow said. "I never thought that you have to be good at doing art to do it. It was never something that I thought I was good at or thought I was creative. And when I started doing it, I really was able to come up with a lot of different things. So it was nice to go through the process of it."
The show runs through August.
Photos by Howard Owens.
Image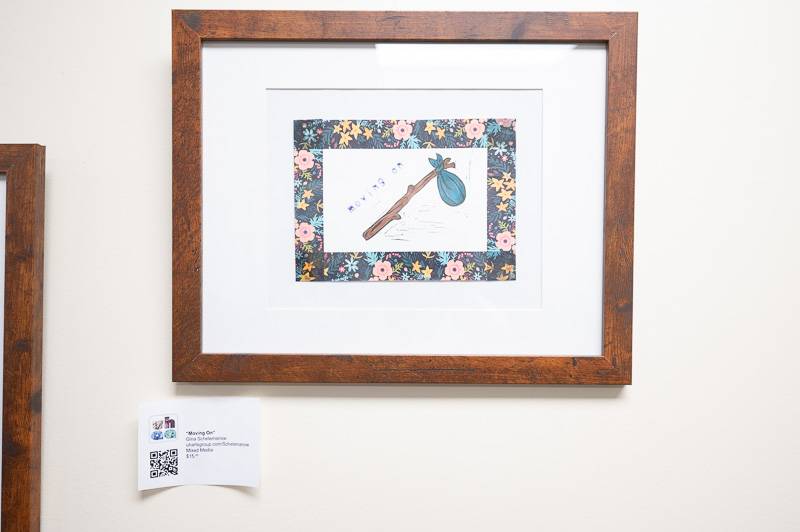 Image