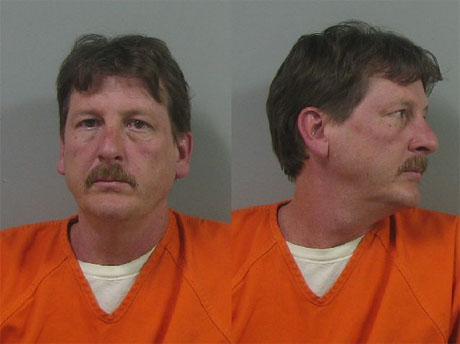 An attorney for Scott Doll, convicted of murder in 2010, thinks there are questions about the case that deserve answers, but the looming question is whether he convinced a judge in Genesee County on Friday that the law allows for those questions to be asked in a hearing.
"We have too many questions in this case, too many whys," said Attorney Michael S. Deal, from the Legal Aid Bureau of Buffalo, near the end of a nearly 90-minute hearing before Judge Sanford Church. 
"Scott Doll was sentenced to 15 years to life. He has served 13 years in prison. There are questions about significant evidence, whether it was collected or not, and questions about DNA at the scene when the theory of the prosecution was that Scott Doll was the sole person who committed the crime.
"There is some evidence of another person present," he added. "There is an unknown footprint in the snow.
"We should be interested in the answers to these questions. We shouldn't have these questions floating around in a case as serious as this, what was or was not collected when it was testified that it was? Why was there DNA there that is not the victim's and not Mr. Doll's? We're not sure. There is absolutely enough evidence and enough questions as to what happened in this case to warrant a hearing."
Whether there is enough evidence, and new evidence at that, to warrant a hearing under Criminal Procedure Law Article 440 is one of the questions that Church must answer.  
Deal and Assistant District Attorney William Zickl provided him with passages from the statute that seem contradictory.
On one hand, Church shouldn't decide whether the evidence that might be presented at a hearing would lead him to overturn Doll's conviction. There is case law that says that the quality of the evidence shouldn't be the deciding factor. The language of 440 says he can order the hearing purely "in the interest of justice." 
On the other hand, Zickl argued, the defense failed to make the case that there is any basis to hold a hearing under the language of the statute.  The pleading is deficient in substance and substantiation and therefore fails to meet the standards to proceed with the motion, according to the language of CPL 440.
Doll, 60, formerly of Corfu, was convicted in a jury trial of murder in the beating death of former business partner Joseph Benaquist. During the trial and for the past 13 years, Doll has maintained he didn't kill Benaquist.  He wants a chance to prove to a new jury that there is evidence that somebody else was at the scene of the murder before he arrived and found Benaquist already dead.
Church, who is a judge in Orleans County, is hearing the case because County Court Judge Melissa Lightcap Cianfrini recused herself over a conflict of interest.  She formerly worked in the District Attorney's Office at the time of Doll's trial and subsequent motions.
The new facts Deal is asking Church to consider as new evidence is an apparent admission by Scott LaPoint, a deputy medical examiner in Monroe County, that it was policy and normal procedure to collect fingernail scrapings from a victim in a murder case. That didn't happen in the Doll case.  
Also, Deal says, new DNA tests of one of Doll's family members and two of Benaquist's do not match third-party DNA found on one of the victim's boots.
Deal is trying to thread a needle, and Church asked some seemingly skeptical questions.
A motion to vacate Doll's conviction must be based on new evidence.
In 2016, a motion to vacate was made on the discovery that, contrary to LaPoint's testimony at trial, no fingernail scrapings were taken from Benaquist. Based on defense motions during the appeal process, new testing of the blood-spattered clothing from the crime scene was ordered by Judge Robert Noonan.  That led to the discover of DNA that apparently matches neither Doll nor Benaquist.
So, the jury did not know that there were no fingernail scrapings taken from Benaquist and the jury did not know that about the possibility of third-party DNA at the scene of the crime.
That motion to vacate based on these then-new discoveries was rejected by then interim County Court Judge Michael F. Pietruszka on the ground that if the new evidence had been available to the jury, it wouldn't have led to an acquittal for Doll.
Doll lost subsequent appeals of Pietruszka's decision.
Since those two facts have been adjudicated, they can no longer be considered "new evidence."
That leaves Deal arguing that what Pietruszka didn't know at the time of his decision was that, by policy and procedure in the Monroe County Medical Examiner's Office, LaPoint should have collected fingernail scrapings. The fact that LaPoint didn't, despite the policy and usual practice, raises a question as to why, and that question deserves an answer that can only be obtained in a hearing, Deal reasoned.
Church wanted to know if Deal was implying something underhanded went on in the case, and Deal walked carefully around that question.
"What we need is a hearing to fully explore what happened with that evidence," Deal said. "Why wasn't it collected? What if anything is going on, or is it something else? We don't know, and we should know. This is a man's life."
Church accused Deal of a fishing expedition, and Deal said that isn't the case. 
"If we have a hearing, Mr. LaPoint comes in and testifies under oath, bringing his notes, bring whatever else might be related, to help his recollection," Deal said.
The DNA comparison from relatives of the defendant and victim is significant, Deal said, because it means some person unknown to the defendant was at the scene of the murder, substantiating Doll's claim that he wasn't there at the time of the murder.
According to Zickl, none of this represents new evidence; to the degree that it does or might, it is of minimal importance, he said.
First, Zickl argued that Deal's motion is insufficient on technical grounds. The information from LaPoint about policies and procedures isn't in the form of an affidavit, and the same is true of the new DNA results.
"It is required that the defendant support his motion and substantiate all essential facts of his claim," Zickl said. "That substantiation has not occurred based on these papers."
Beyond that, even if Doll were granted a new trial and LaPoint testified that yes, fingernail scrapings should have been taken, and no, they weren't, and he didn't know why, that wouldn't persuade a jury to reach a different verdict faced with the overwhelming physical evidence of Doll's guilt.
The jury heard testimony in 2010 that the fingernail scrapings were not tested for DNA. The only thing that's changed is that LaPoint was mistaken, Zickl said, in testifying that fingernail scrapings were taken when they were not.
The defense had the opportunity before the trial to request a test on the scrapings. The defense did not make such a request.
Benaquist was murdered, beaten to death, on Feb. 16, 2009, in the driveway of his home in Pembroke. Before his body was found, a deputy came across Doll walking on South Lake Road in a jumpsuit covered in blood.  At trial, a blood spatter expert testified that the patterns of blood on Doll's clothing and face were consistent with an assault on another person.
Deal has noted that Benaquist had defensive wounds on his hands, but Doll was found to have sustained no injuries the night of the murder.
As for the third-party DNA, Zickl said the Medical Examiner's report does not conclude that the DNA comes from blood and that it is mixed in with Benaquist's blood.  It's not as clear cut as Deal asserts that there was third-party blood on Benquist's boot.
Deal wants a hearing, also, so the DNA sample can be submitted to a national crime database to see if it matches anybody in that database.  That would answer the question, perhaps, of who else was at the murder scene, Deal said. Zickl said the fragment of DNA isn't of sufficient quality for that kind of test. Deal said it was sufficient enough to know it didn't match the family members tested.
Zickl said, based on Noonan's order during the previous appeal, that the defense requested dozens of new areas on clothing be tested.
"Out of the dozens of areas, this one area produced this fragment of DNA that could not be attributed to the defendant or the victim, though Joseph Benaquist is a major contributor of the sample that includes this biological substance. We don't know how, why, or even what this biological substance comprised."
Deal said in his papers and mentioned it again during Friday's hearing that a blood splatter expert has stated the DNA sample could have only arrived on Benaquist's boot at the time of a struggle. 
Zickl implicitly disputed that claim.
"There is so much not known about this fragment," Zickl added. "We don't know when it was deposited, who, or what it is."
Despite Zickl's insistence that the abundance of evidence points to Scott Doll's guilt and nothing new has been presented that would suggest he didn't kill Joseph Benaquist, Deal maintained that Doll deserves a legally substantiated answer to the questions that still dangle in the case.
"When you stand back and look at all the pieces, there are good reasons to believe that someone else was at this crime scene when this crime occurred," Deal said.
Many members of Doll's family attended the hearing. After the hearing, Dawn Doll, Scott's step-sister, leaned over to a reporter and said, "There is a murderer out there who is free."
For all of The Batavian's prior coverage of Scott Doll, click here.
File photo: Scott Doll's 2009 Genesee County Jail booking photo.