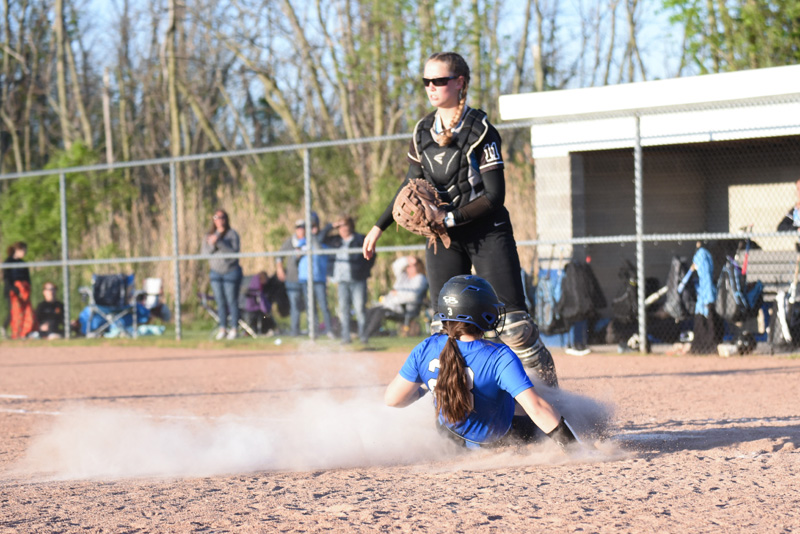 Batavia, the #2 seed in the Section V Class B Girls Softball tournament, beat Midlakes on Thursday to advance to the finals, where they will face #1 seed Waterloo on Saturday.
The final score was 5-4.
Libby Grazioplene was 2-4 with three RBIs, including driving in the winning run with a  two-run single.
Julia Clark was 2-3. 
Lila Fortes had an RBi while going 1-4.
Giana Mruzcek tossed a complete game for the win, striking out nine.
Saturday's game is at 11 a.m. at Webster Thomas High School.
Photos by Kristin Smith.  For more, click here.