March 21, 2013 - 12:02am
Batavia and Pembroke come out on top in semi-finals of Mock Trial tournament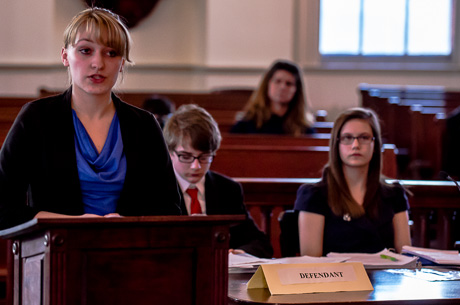 Batavia High School beat Alexander on Wednesday evening in a Mock Trial competition held in the Livingston County Courthouse and will move on to the area final competition Monday in Warsaw.
Batavia will face Pembroke, who beat Byron-Bergen.
The four teams squared off in two-round competitions, with each side trying a case once as the plaintiff and once as the defense.
Batavia won both rounds against Alexander, scoring 114 points to Alexander's 105.
Pembroke also won both sides, with a score of 90 points against 82 for Byron-Bergen.
The case this year is a civil suit between a computer student who feels a private college offering programing degrees misled him about the quality of education he/she would receive and the prospects for employment post-graduation.
The cases were presided over by Livingston County Court judges Robert Wiggins and Thomas Moran.
The photos are from the first round between Batavia and Alexander, with Batavia in the plaintiff role and Alexander on defense.
Batavia's plaintiff team: Kaitlin Logsdon, Matt Gabriele and Beth Bennon as attorneys and Brandon Smart, Dylan Beckman and Chelsea Jensen as witnesses. Alexander's defense attorneys were Kaeleigh Bean, Felicia Rynkowski and Deven Blowers, with witnesses Audrey Browne, Evelyn Aubrey, Katie Wolfley and Karl Kunze (on both sides).
On defense for Batavia were Trey Abdella, McKenzie Stevens and Danielle Quinn, with witnesses Eric Dilaura, Katie Keiser and Cara Randall. Alexander's plaintiff attorneys were Russell Brinkman, Justin Zito and Samantha James.
\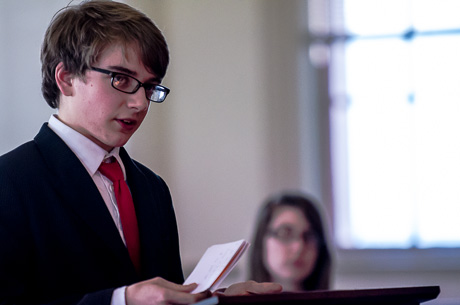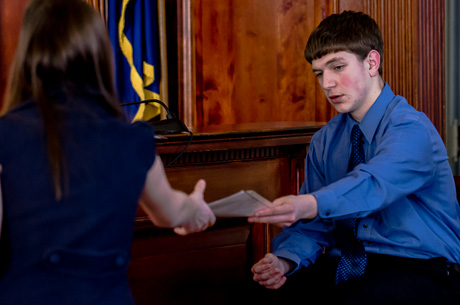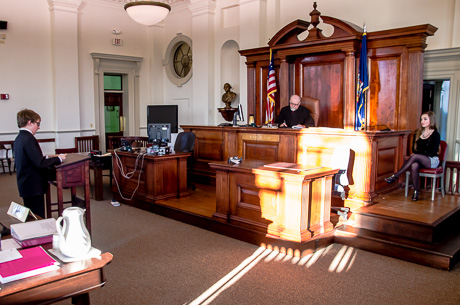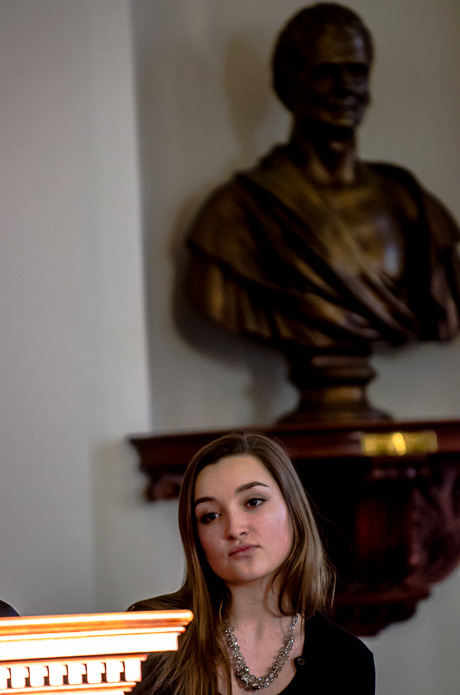 To purchase prints of these photos, click here.